Let's talk about pesto. Basil doesn't have to be the only star of the show. I promise.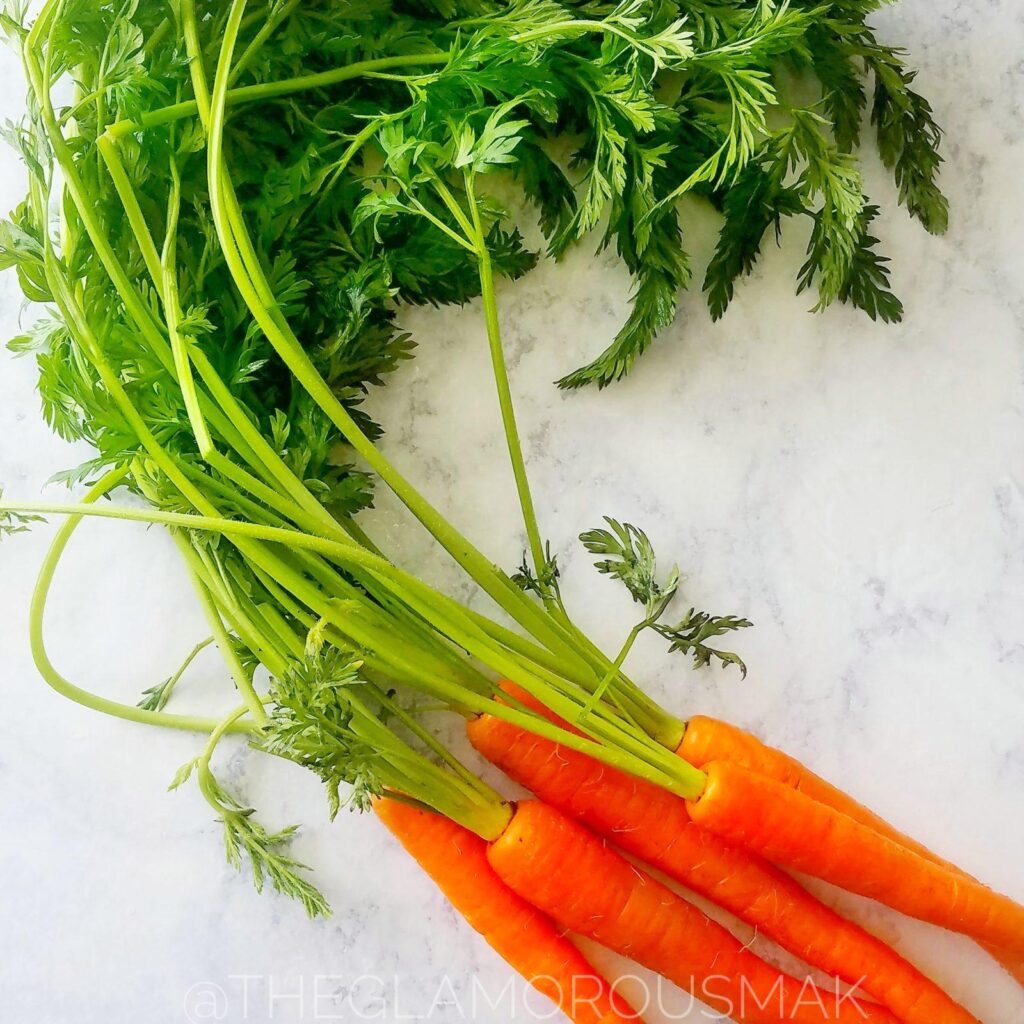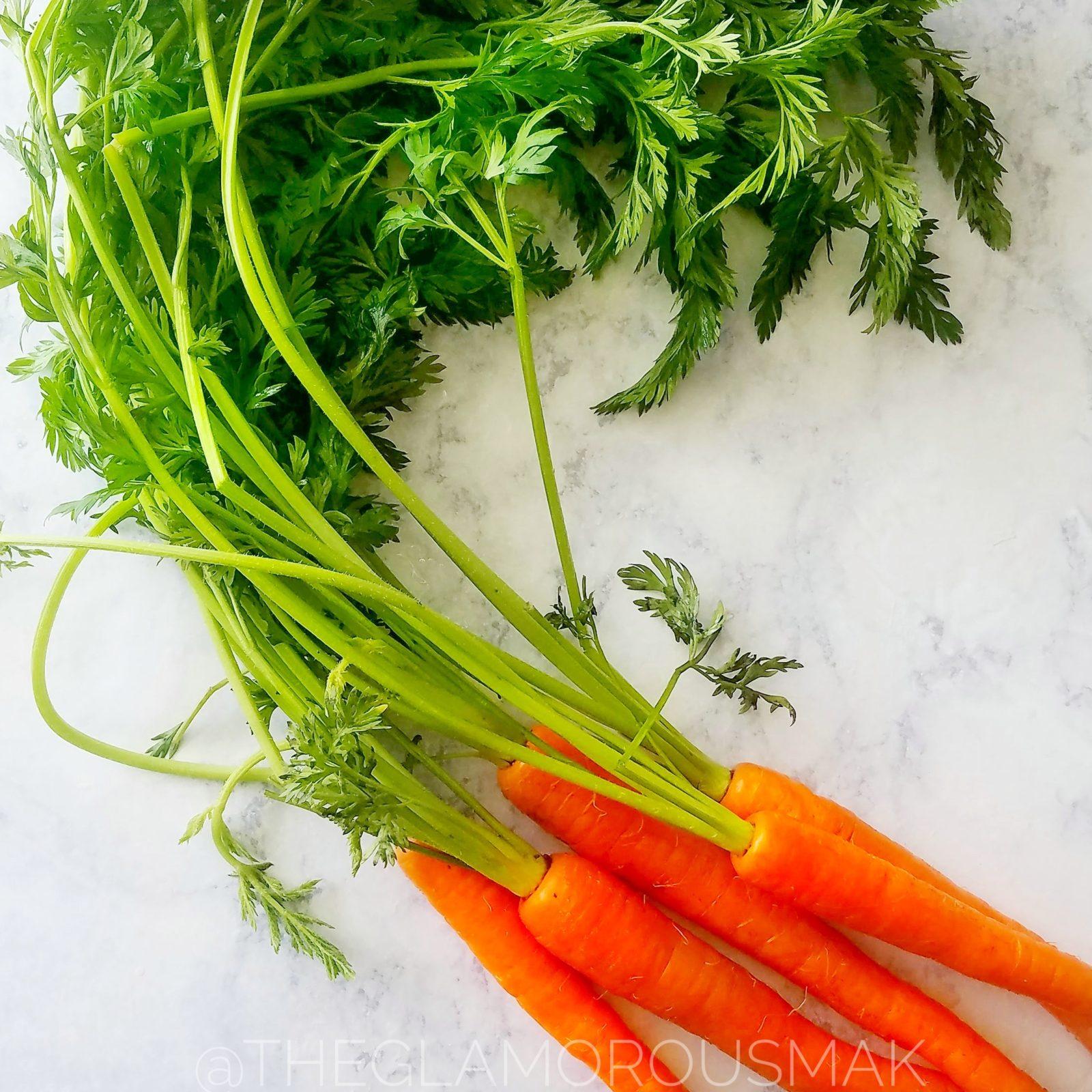 At the start of this year, one of my goals was to lower my food waste, so why not use the leafy carrot greens, too?  Now, it's basically summer here in the Midwest. 
Honestly, I'm not looking forward to hot weather, but I am looking forward to lighter fare.  This carrot top pesto is your answer.  My favorite way to serve this pesto is over ravioli.
It makes a heavier dish, like pasta, light and fresh.  Also, this carrot top pesto is so quick to make, you can have dinner made in 30 mins or less.
You'll love this recipe because it's...
Simple
Fast
Light
Uses only five ingredients
Fresh
---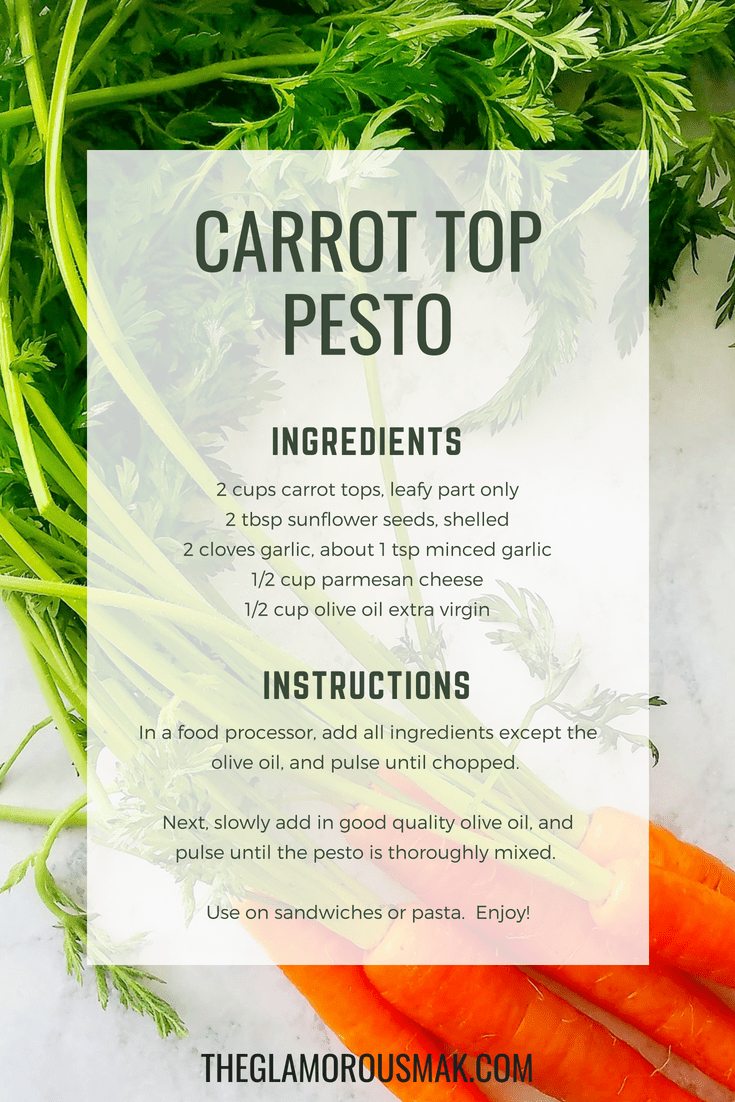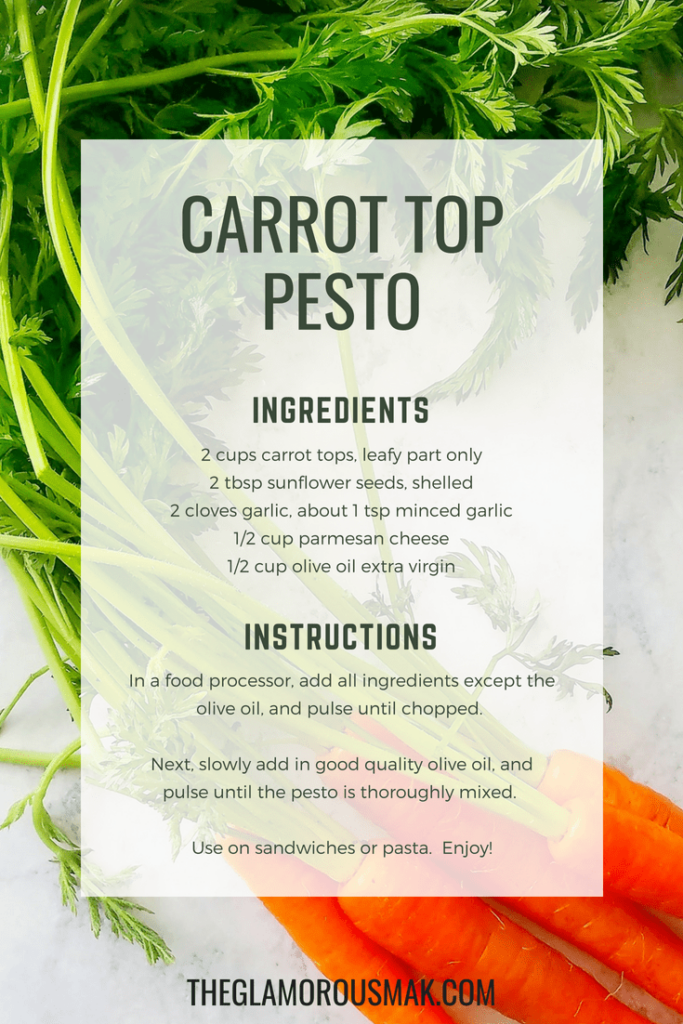 Into the food processor...
Pull the leafy green part off of your carrots; you want about two cups worth of carrot leaves.  Place all of your ingredients, except the extra virgin olive oil, into the food processor:  two cups of carrot leaves, two tablespoons of sunflower seeds, one clove of garlic and a half cup of Parmesan cheese. 
There is no need to chop anything beforehand. Then, pulse until the garlic and sunflower seeds are chopped.  Do not puree the mixture.  Once the pesto is chopped, add in a half cup of good quality extra virgin olive oil. 
Finally, pulse until the olive oil mixes into the pesto.  Serve over pasta or spread onto sandwiches. Enjoy!
---
Craving more?
Here are some other recipe(s) I think you might enjoy…
---
With Love,
Mandy
*Any nutritional data provided is for personal reference only as these are approximations, and data may vary on a case by case basis. Please refer to my disclaimers page.*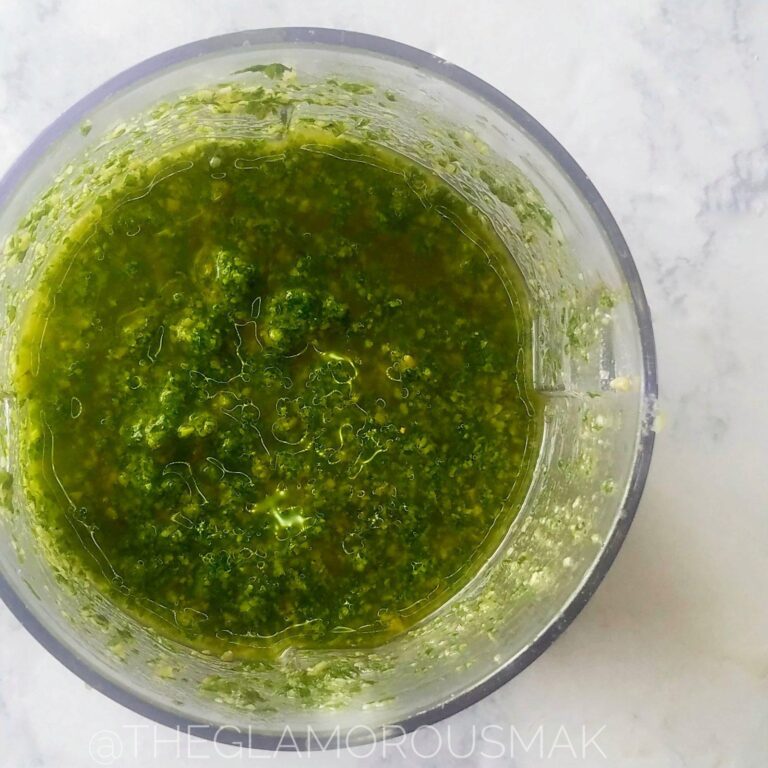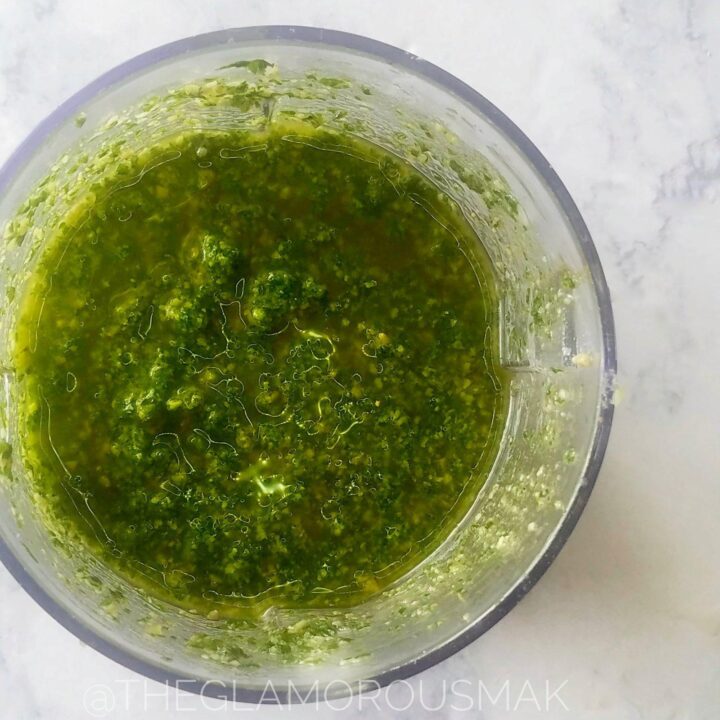 Carrot Pesto
Basil doesn't have to be the only star of the show. Welcome carrot green pesto to your quick and easy weeknight meal rotation.
Ingredients
2 cups carrot tops,, leafy part only
2 tablespoon sunflower seeds,, shelled
2 cloves garlic,, about 1 teaspoon minced garlic
½ cup parmesan cheese
½ cup olive oil, extra virgin
Instructions
In a food processor, add all ingredients except the olive oil, and pulse until chopped.
Next, slowly add in good quality olive oil, and pulse until the pesto is thoroughly mixed.
Use on sandwiches or pasta. Enjoy!