Pico De Gallo is the perfect recipe to use up all of those lovely summer tomatoes.
Pico de Gallo also makes the best, healthy snack.  My favorite summer activity is going to the farmer's market.  Here in the Midwest, there are plenty to choose from.  Every Thursday, I take my dog for a walk down to the local market.  I love the farmer's market, and always seem to come home with more produce than I can carry.  Although, to be honest, tomatoes aren't my favorite unless they are paired with something, but I do love salsa.  Specifically, this salsa because it's so simple, and it really showcases the freshness of the vegetables.  Now, this recipe is nothing mind-blowing as I'm sure there are plenty of very similar recipes out there.  However, I wanted to post this recipe because I do use it a lot in my fish taco recipe.
You'll love this recipe because it's...
Fresh
Simple
A little spicy
Fast
Requires few ingredients
Craving more?  
---
Here are some other recipe(s) I think you might enjoy…
This Fish Taco Recipe Puts the Rest to Shame
---
Do you like this recipe?
Let me know by commenting below...
Want to remember this for later?
Save this recipe directly to your Pinterest board by clicking the Pin button on the photo below!
With Love,
Mandy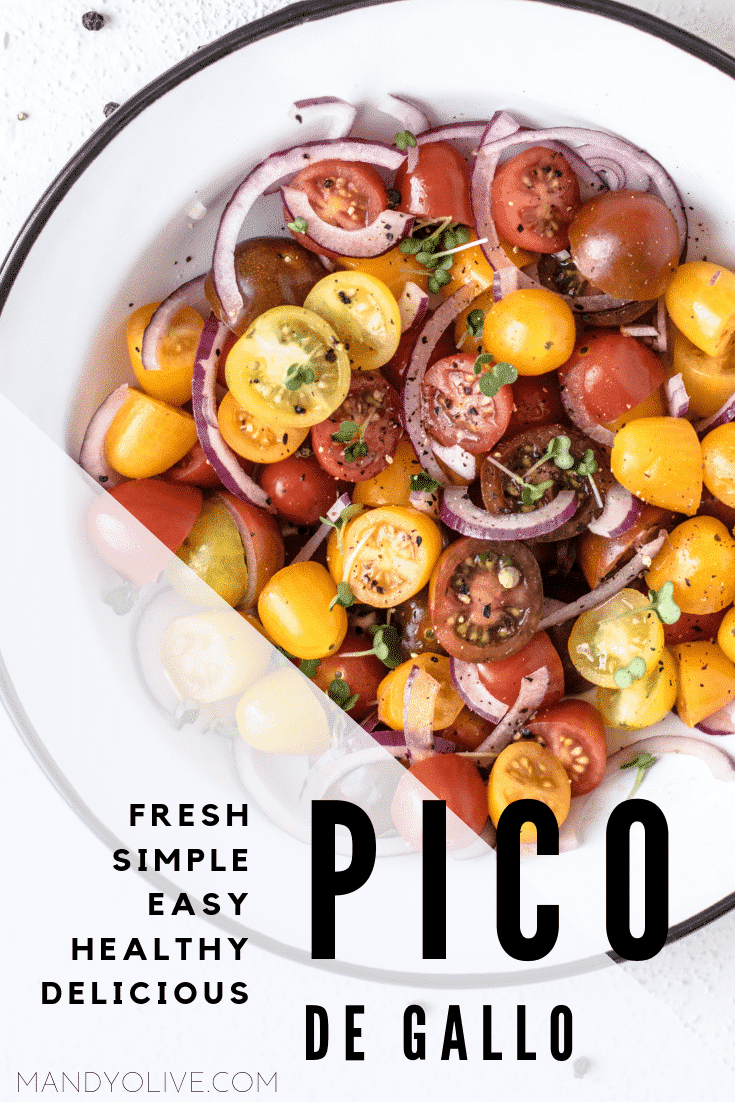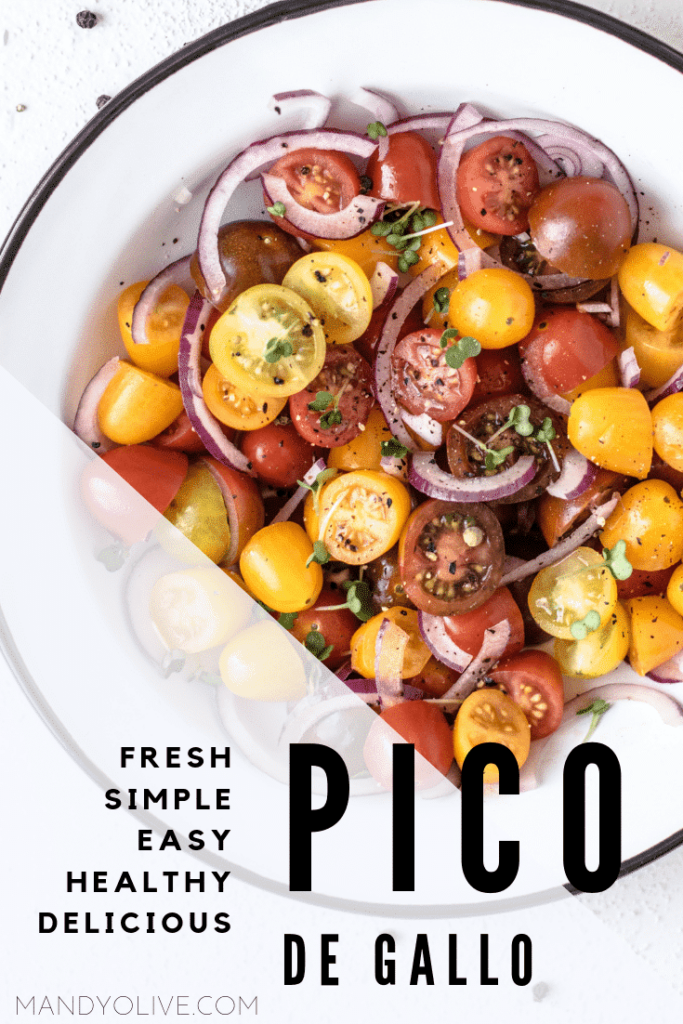 ---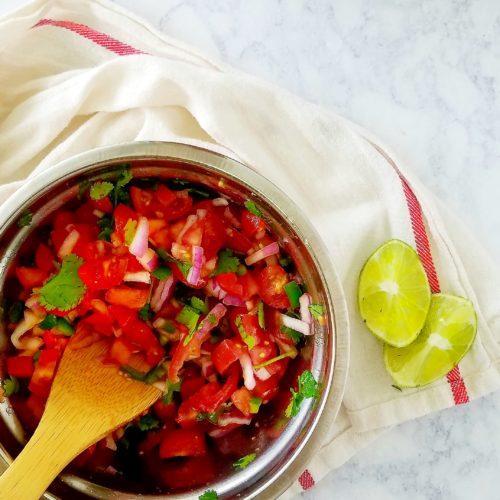 Pico De Gallo
This simple and easy pico de gallo recipe can be enjoyed in 30 minutes.
Ingredients
2 c. Fresh Tomatoes
1 Jalapeno"
½ c. Red onion
1 clove garlic,, minced
1 teaspoon Salt
½ Lime
Zest of one lime
½ c. Cilantro
Instructions
Prep all ingredients by chopping veggies into bite sized pieces
Place into bowl
Add salt, lime juice and zest and gently mix
Cover with plastic wrap and let it sit for (at least) 30 mins
Enjoy and refrigerate leftovers in an air tight container
Notes
*Step 4 is important.  The depth of flavor increases while it sits *All ingredients should be fresh *Deseed jalapeno to make the salsa more mild by cutting in half and trimming out the pithy white part with your knife.
---
*Any nutritional data provided is for personal reference only as these are approximations, and data may vary on a case by case basis.  Please refer to my disclaimers page.*