Here is the best green smoothie recipe with ginger for healthy living.
This is my favorite type of smoothie, EVER. PERIOD.  The inspiration for this green smoothie came from a local juice bar. The problem is that theirs doesn't have that ginger-y bite I was looking for, so I created this recipe. Plus, I can freeze the extra to enjoy later, and it does not taste like spinach, not even close. The dates and banana add sweetness, and not only does the ginger gives it a twist which makes this smoothie is actually enjoyable, and I hope you like it just as much as I do.
Now, a thriving relationship starts with 100% honesty, so I need to come clean. I dislike fruits and veggies, BUT this smoothie is SO GOOD that I forget how much I don't like "health food."
You'll want to drink this Gingery Green Smoothie every single day - WIN!
Want to remember this for later?
Save this recipe directly to your Pinterest board by clicking the Pin button on the photo below!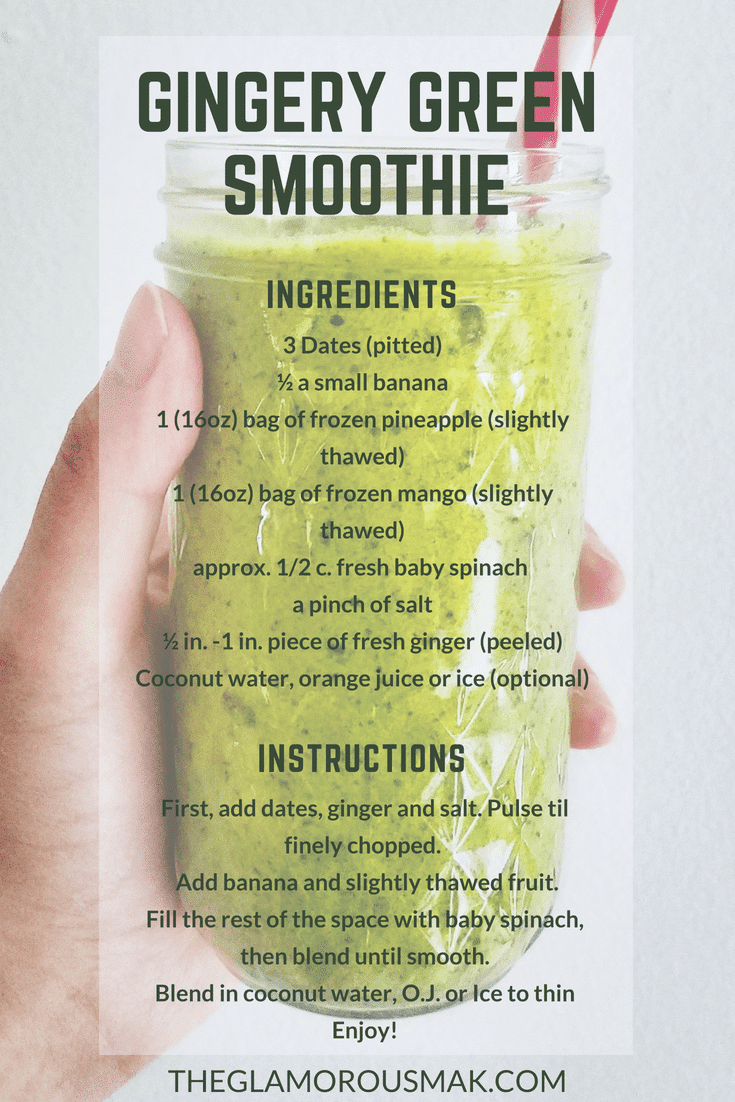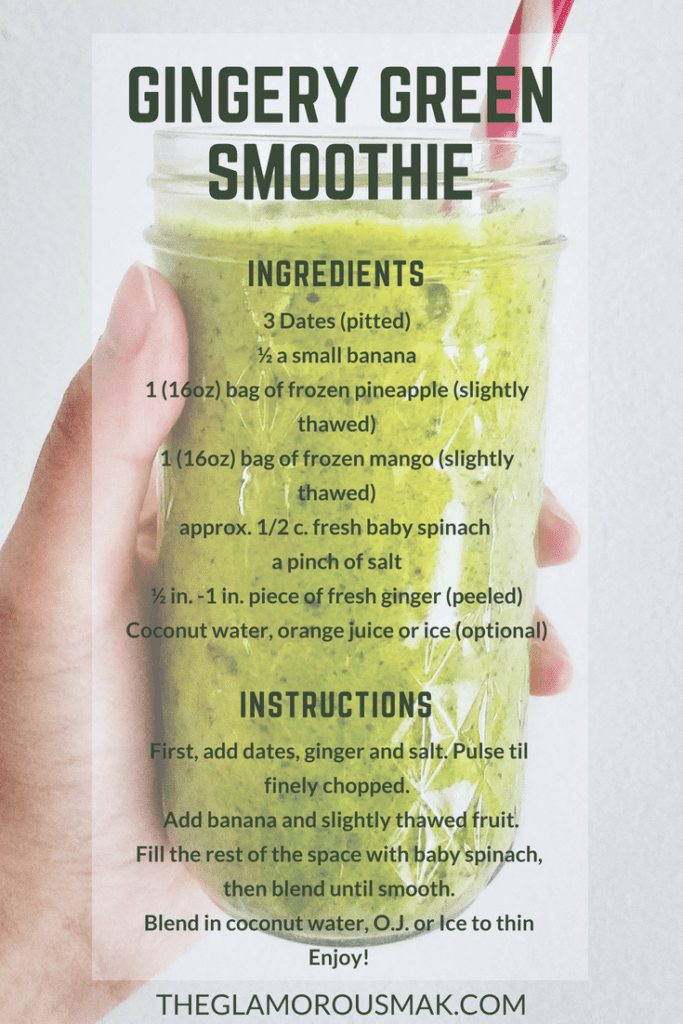 You'll LOVE this recipe because it's...
Well, delicious (obviously)
Slightly sweet
Super simple
Packed with nutrients
And that ginger adds a PUNCH!
---
Craving more?
Here are some other recipe(s) I think you might enjoy…
With Love,
Mandy