Here's your sign to buy that espresso machine.
Considering venturing into espresso-making? Here's why you should buy an espresso machine. In this article, I will discuss the Breville Barista series along with machines in every price point and the costs that come with making espresso at home.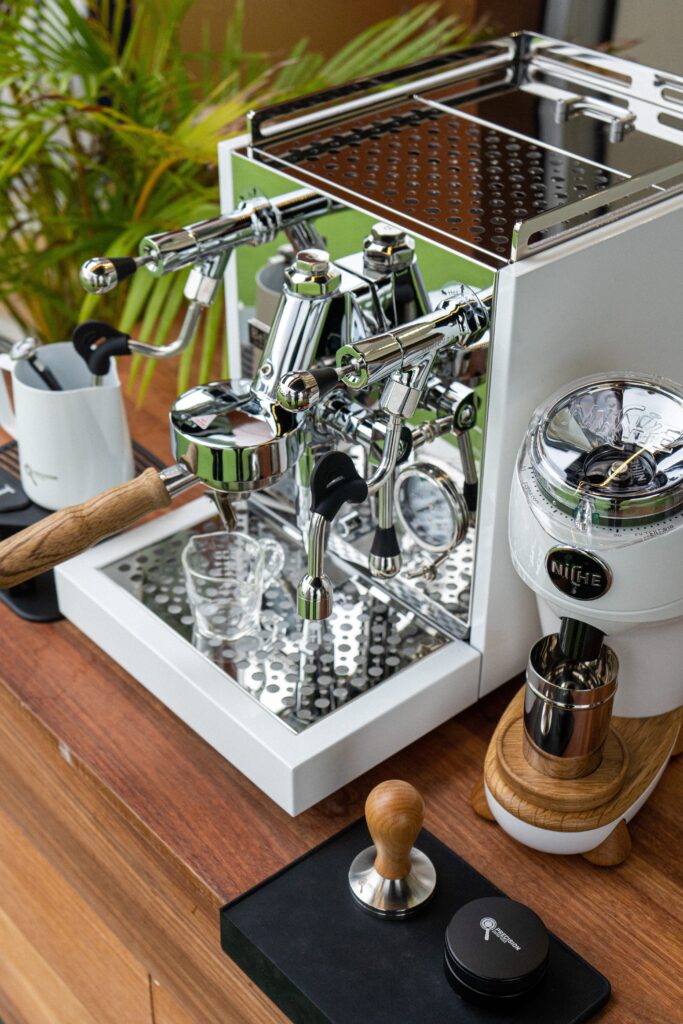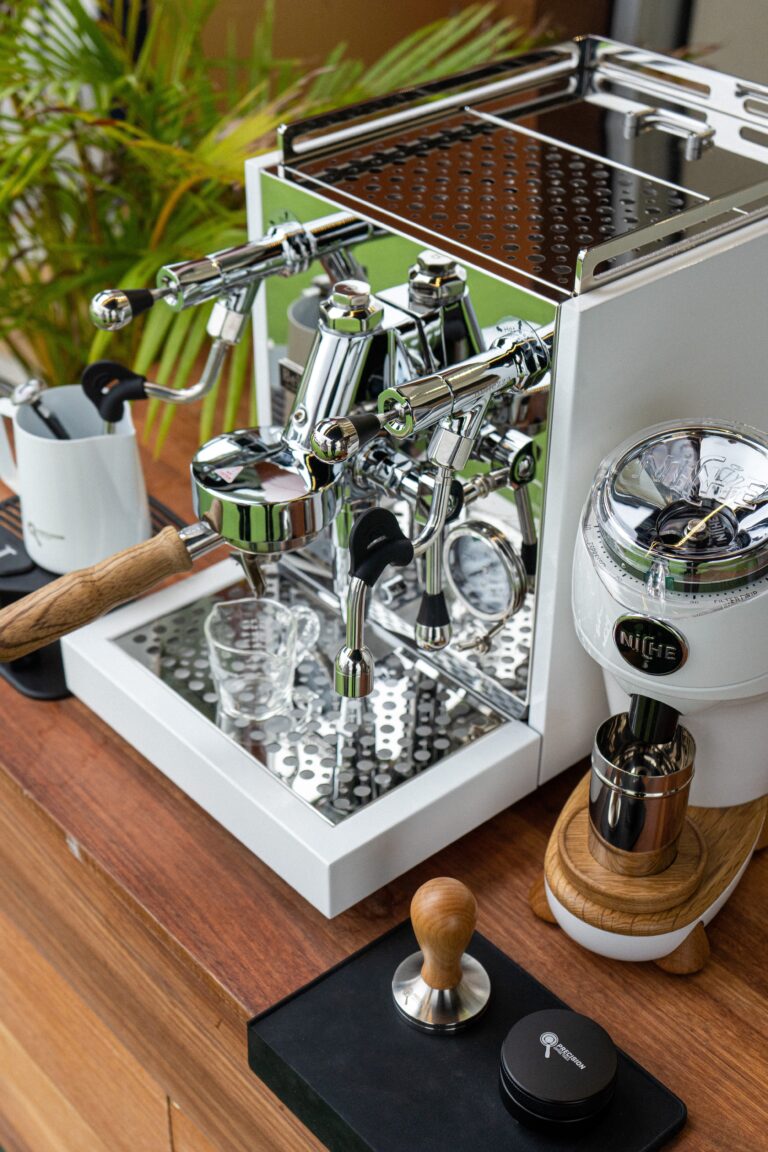 This article contains affiliate links. Please see my disclosures page for more info.
Coffee is just one of those things I can't live without. When I was in college, I'd study at the local Starbucks almost every day. Sadly, we don't have a trendy, modern cafe nearby, but there is a Starbucks on every corner.
After college, I started making my coffee at home, and I started posting those recipes here on this blog. When I first started this project, I used an inexpensive, budget-friendly espresso machine, similar to this one.
While it worked for my needs at the time, I found myself wanting to upgrade because I knew my espresso could improve. I used that machine until it broke, and I was on a quest to find my next one.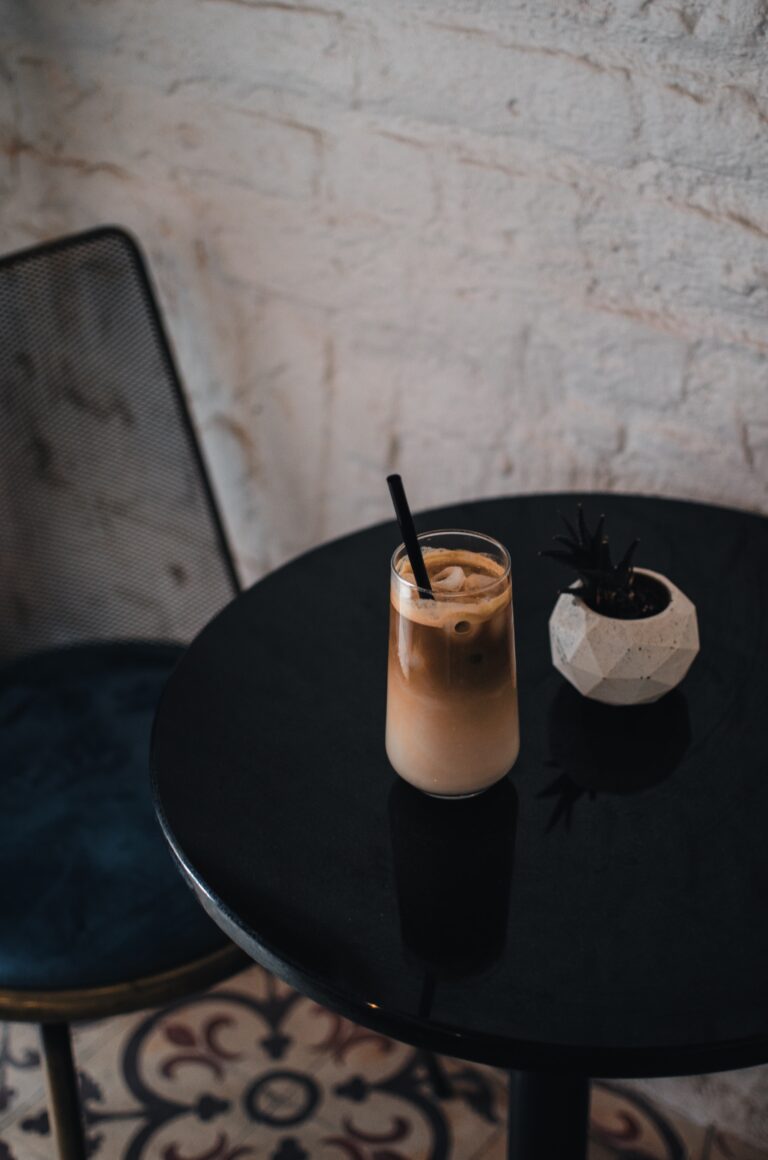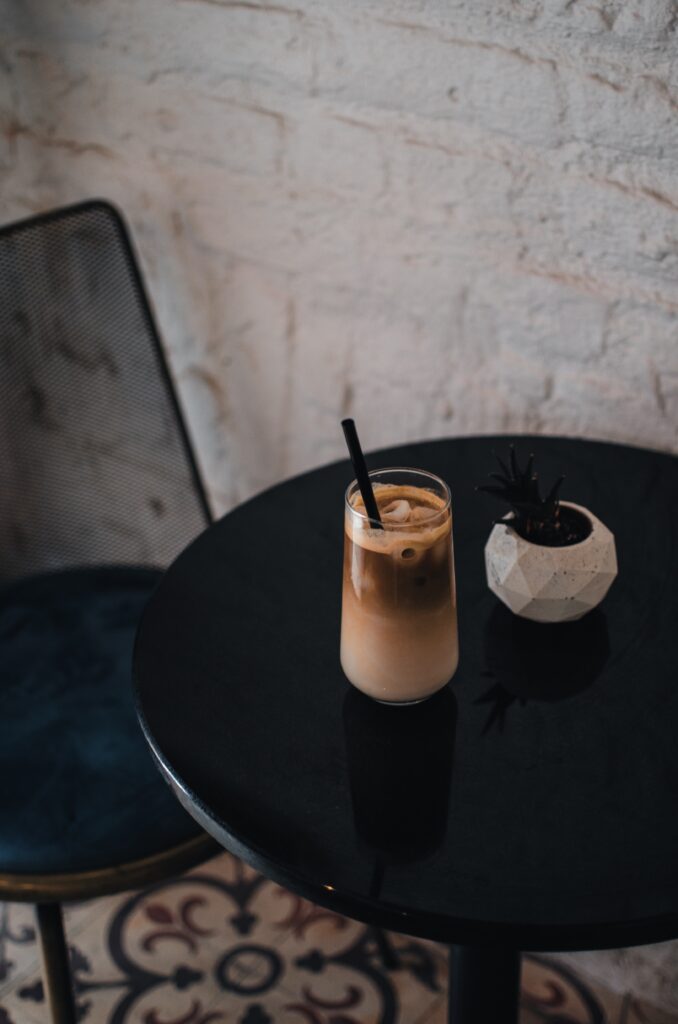 So, last Christmas, I bought myself an entry-level espresso machine. After extensive research, I decided on this machine, a Breville Barista Touch. It was the more expensive model, but the semi-automatic features fit into my lifestyle much better than the manual versions.
I was just about to turn 30, so maybe it was a mini-life crisis coupled with a longer-than-necessary pandemic. Still, overall, I think it was one of the best investments I've made as an adult thus far.
Here's why I think you should add it to the cart.
If you're reading this post, it probably isn't the first article you've read on the subject, but let me display my case for buying that fancy machine and why you should make your espresso at home.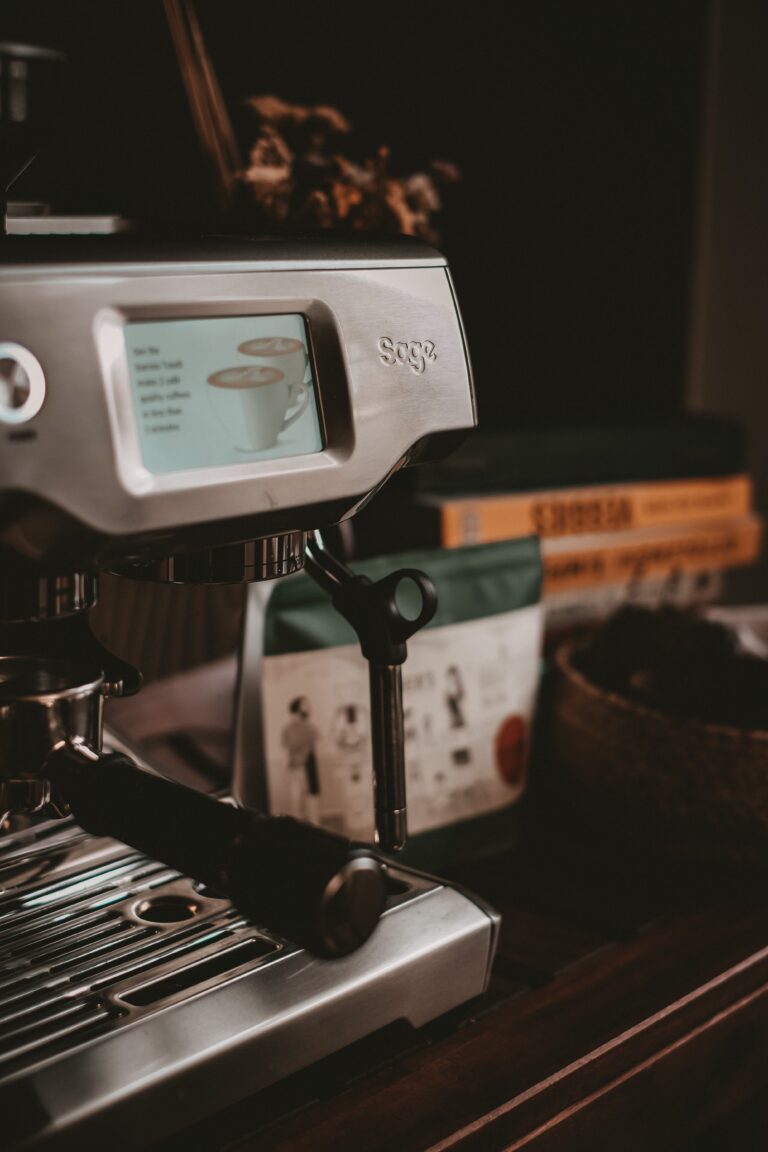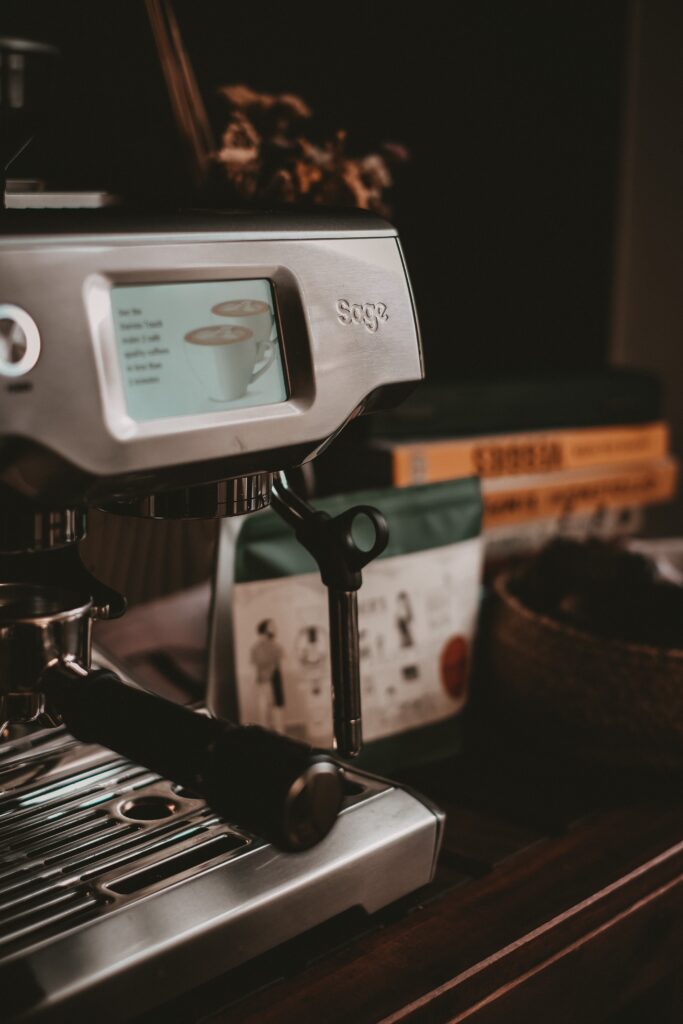 The Costs
How deep into the coffee-making rabbit hole do you want to go?
Machines at every price point
I'm not saying you have to spend an arm and a leg to get great coffee, but if you want genuine coffeehouse-style espresso drinks at home, you need quality espresso. There are good-quality machines out there for a few hundred dollars, but that may come with additional costs (more on that is a bit).
Some people will insist that you purchase an expensive model right away, but I believe buying an espresso machine can be done at every price point. You can always upgrade later.
These are the machines that were in the running.

Breville Bambino or Bambino Plus ($300): When I started my search, I wasn't sure if I was ready to jump fully into the world of espresso. A more affordable option for sure that is also very compact. The Bambino Plus is slightly more expensive but has an automatic steam wand.
Brim 19 Bar ($400): This machine comes with everything you need at a lower price point, and it has a sleek design. My only issue is that when I was researching, there were not many in-depth reviews.
Gaggio Classic Pro ($500): This one came up in my search repeatedly as one of the best espresso machines for the price. What stood out to me were the tactile buttons and compact design.
De'Longhi La Specialista ($800): This machine features a tamping system that allows you to tamp your puck with just the pull of a lever. It has a built-in grinder and a dual-boiler, which means you can steam milk while pulling a shot. Ultimately, I passed on this machine, but it was my second choice.
Breville Barista Express ($700): This is the cheaper, fully manual version of my machine. I chose the Barista Touch for its touchscreen and automatic milk frothing because I wanted a machine that would help improve my lifestyle.
There is nothing wrong with a manual version, and this one is incredibly popular. I simply decided that having the ability to be automatic when I needed it was worth the price.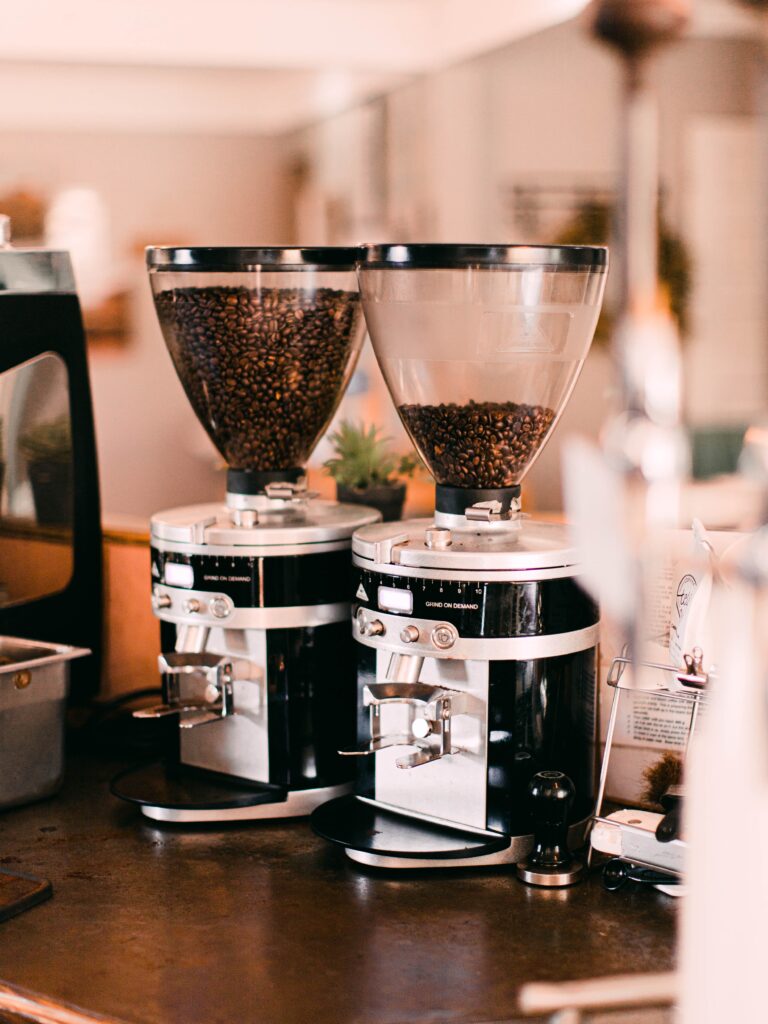 The main reason I chose a Breville Barista.
The design. The Breville Barista series has an attached grinder, and I didn't want to house another separate grinder. We have a Cuisinart Touchscreen for our french press and Nitro cold brew coffees, which require medium-coarse coffee grounds.
Why do you need another coffee grinder?
The main reason is that espresso requires very finely-milled grounds. Since the machine needs purging when changing grind settings, switching back and forth between coarse and fine daily would waste coffee.
However, if multiple coffee-brewing techniques aren't something you're interested in, purchasing a separate grinder is not an issue. You could be all in at $500 or less. Just make sure the grind settings go fine enough for espresso, and it has a burr grinder. A popular one is the Baratza Encore.
Here are some other grinders I looked into.

You save money.
Making espresso at home can create extra expenses, but it doesn't have to. While I purchased a more expensive model, the investment has already paid for itself.
Here's my cost breakdown:
The machine
Breville Barista Touch ($956): As I said earlier, I chose the more expensive model because of its semi-automatic features. Just because I enjoy the coffee-making process doesn't mean I always have the time.
This machine comes with almost everything you need. The touchscreen is straightforward. It reminds me how and when to clean my machine, and it even auto-purges the frothing wand.
Daily ingredients
Whole coffee beans: Once ground, coffee beans start to degrade, causing the beans to lose flavor rapidly. Since coffee-brewing is a hobby for me, I purchase many different types of beans. These reoccurring purchases can get expensive.
Locally roasted beans can cost upwards of $20 per bag or more. However, my local Target offers various whole bean coffee, from national coffee roasting brands, for $5 -$12 a bag. Furthermore, the coffee is almost always on sale.
One 12 oz bag of coffee typically lasts 1.5 weeks, give or take. On average, that is 2 -3 shots of espresso per day at about 15g of coffee beans.
Great coffees for you to browse.

Coffee syrups: I use Monin brand sauces and simple syrups for my drinks. I can buy the sauces in bulk at $15 - $20 for a 64 oz jug, and the syrups vary from $10 - $15 per 750mL to 1L.
I use approximately three (3) pumps of syrup and up to one (1) pump of sauce per 20 oz cup of coffee. The amount is dependant on what flavors you're using and how sweet you like your drinks.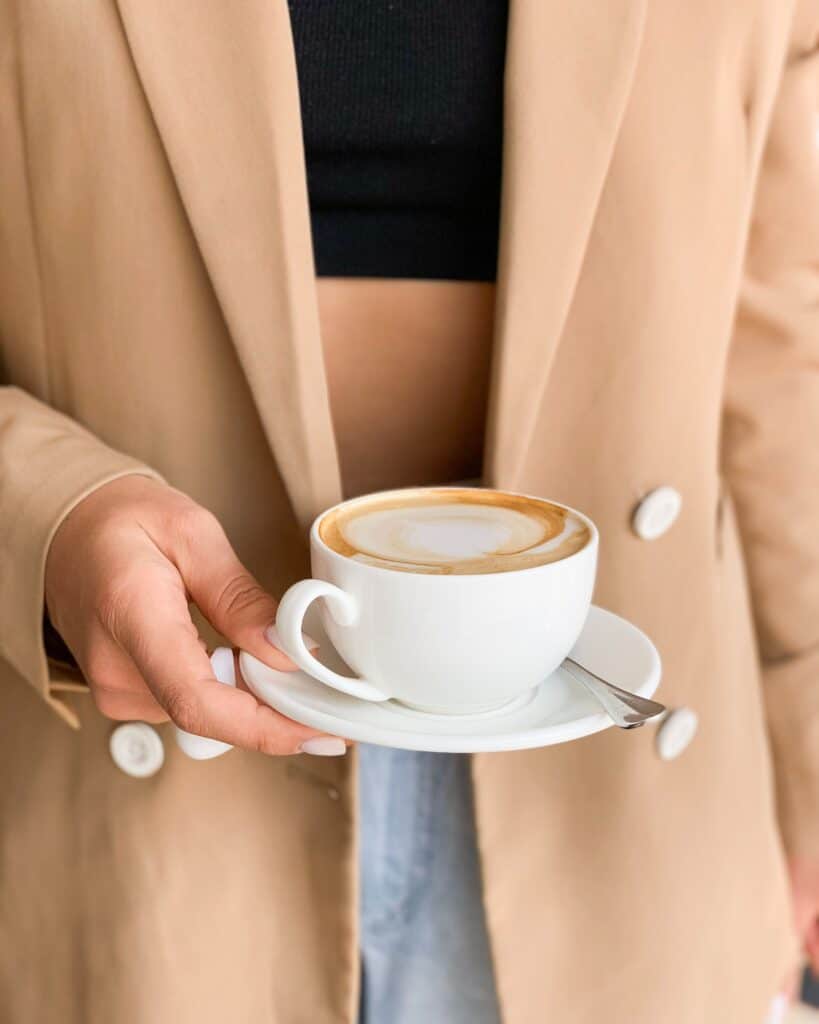 Half and Half: I prefer breves which are cappuccino-like drinks using Half and Half instead of milk. It makes it decadently rich and creamy but can cost more than milk.
Must haves
A gram scale ($65): I chose to purchase a scale that only works in grams to keep myself from accidentally making mistakes by using the wrong settings. I also wanted a sleek, square, black one that fits on the drip tray, so this is the item I bought.
Distributor and tamp combo ($44): In my opinion, this is a must, especially if multiple people are using the machine. While I think you should learn how to tamp, there are many variables between you and your cup of coffee.
This distributor and tamp remove one of those obstacles, helping to take some frustration out of the equation, especially when someone like my S.O. does not make espresso drinks regularly.
Keeping your investment in tip top shape
Bulk pack of filters for the espresso machine ($38): The water tank requires a filter that needs to be changed every three months. I bought a year worth of filters on Amazon, so I don't run out.
Bulk container of cleaning tablets ($13): My machine came with two (2) cleaning tablets. After I used them, I ordered a pack of 100 capsules. I run a cleansing cycle every couple of months in addition to my daily routine of wiping down the machine after use.
Grinder tablets ($20): The purpose of these tablets is to remove coffee residue, oils and helps loosen coffee grounds in the burrs of the grinder. I use this product between deep cleanings when I change brands of coffee.
New water pitcher + extra filters ($30): One factor that can affect the quality of your espresso is your water. We needed another water pitcher, so I purchase a new one along with a year's worth of replacement filters.
Coffee brewing is an escape.
Coffee has become somewhat of a hobby in my household. From different brewing techniques to planning our travels around visiting different coffee shops, we enjoy the process of making espresso at home.
It acts as a self-care ritual.
What I mean by this is it allows me to take a moment to pause. For a few minutes, I can focus on something else that's not "adulting." It is a part of my daily reflection, a ritual. The process of making high-end espresso drinks, from start to finish, is satisfying. After, I can sit down and relax while I enjoy it.
Sign up for my Coffee Chats Newsletter for more personal articles, tips, and recipes.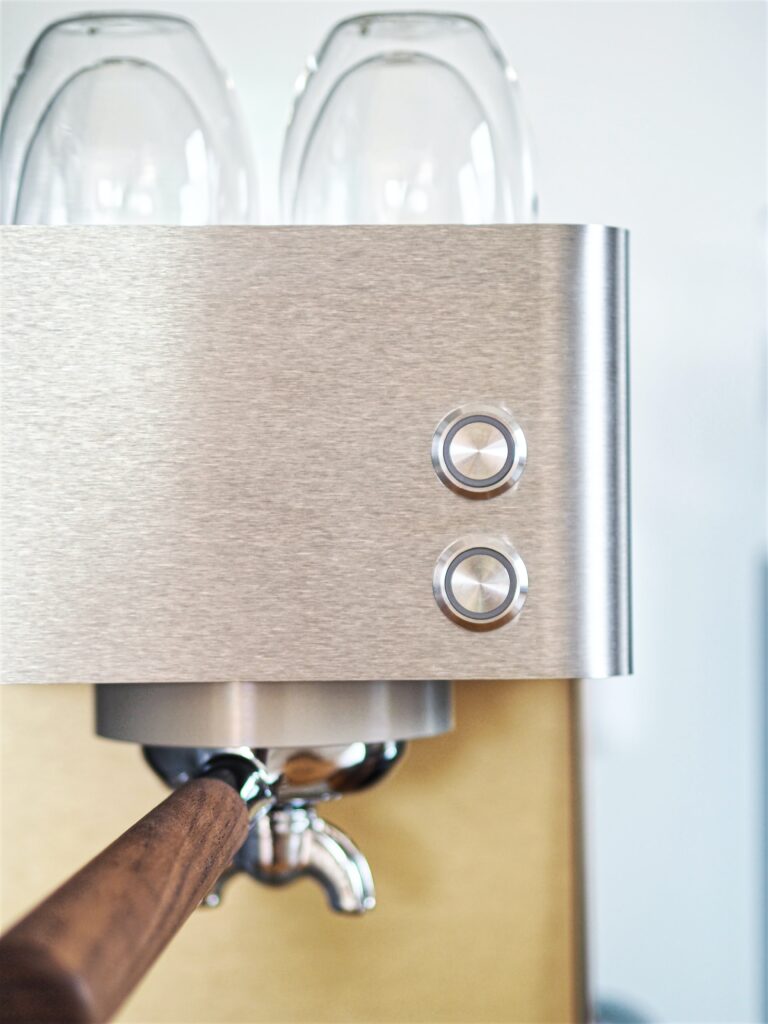 Is buying an espresso machine worth it?
If you are here reading this article, the answer is most likely yes. You should buy an espresso machine to make your espresso at home. I am one of those personalities that, if I'm going to spend my time doing something, I want it to be worth it.
In other words, if I'm going to opt for making coffee at home, instead of buying that $6 cup of coffee, why would I settle for something that's just mediocre?
For me, buying an espresso machine was an easy choice to make, but keep this in mind.
It will take some effort to learn the ins and outs of espresso-making, but it doesn't have to be complicated. Once you know the basics, it's just practice.
The hardest thing about making espresso at home is figuring out the grind settings for each bean. I have an article on this website that lists my grind size by coffee brand. While there are many factors that affect how espresso pulls, the article is there to give you a place to start.
Whether you purchase a Breville Barista, or another model, this is your sign. I can honestly say that this was one of the best investments I've made thus far.