Speckles of vanilla bean make this vanilla bean frappuccino recipe a true delight.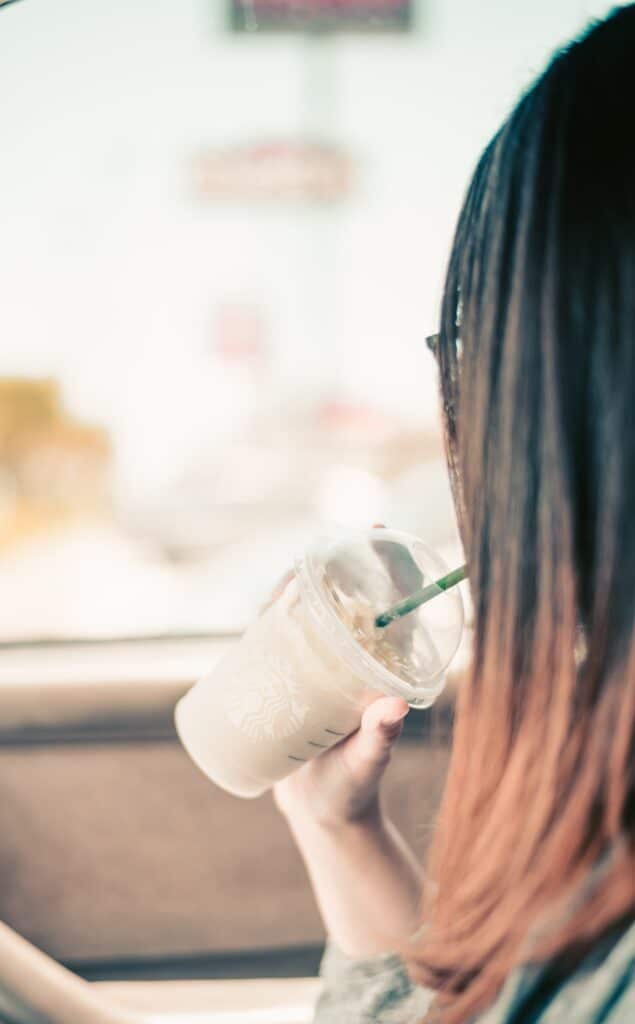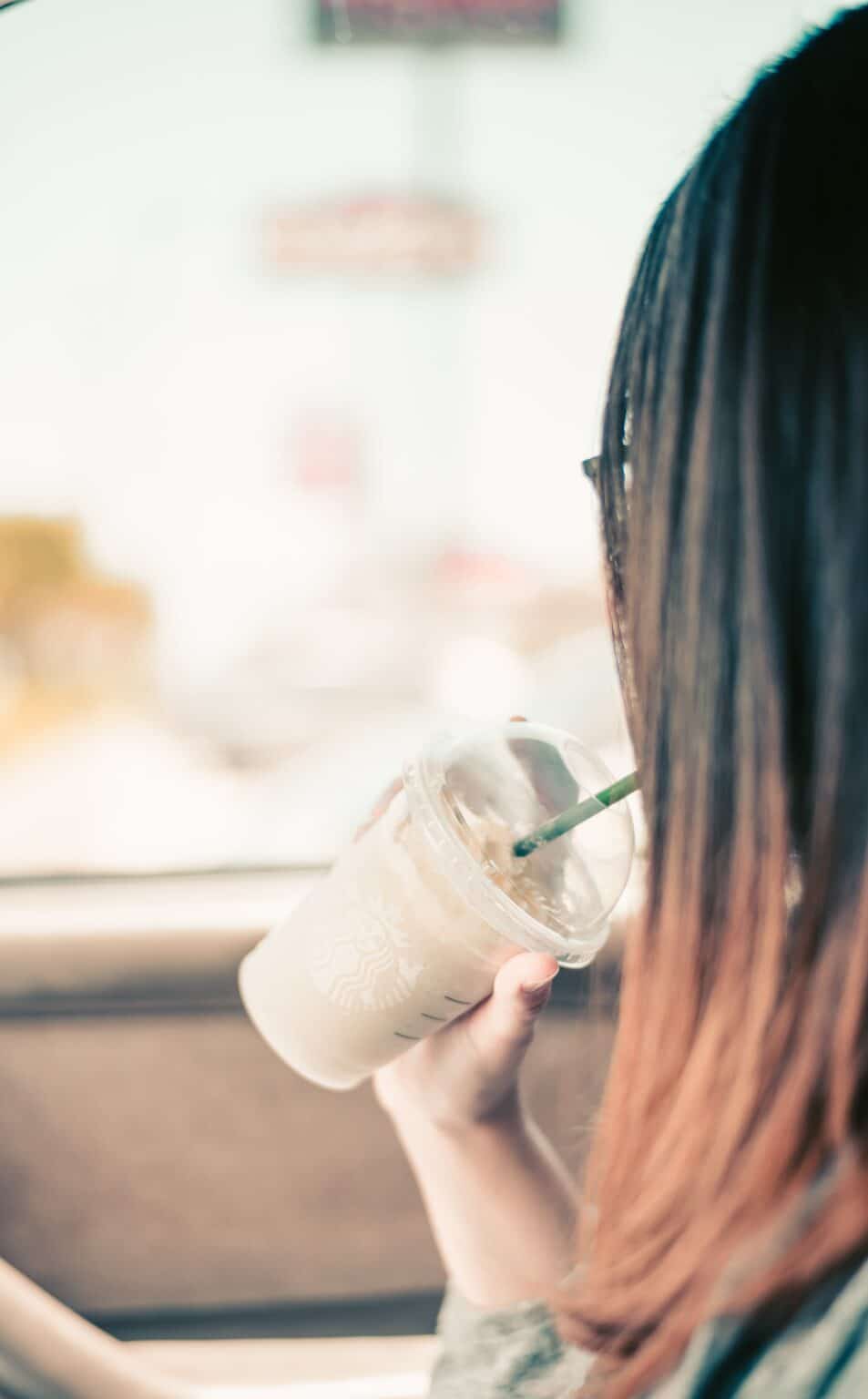 *This article contains affiliate links, please see my disclaimers page for more info.*
What's in the Starbucks vanilla bean frappuccino?
According to their website, these are the ingredients.
Ice
milk
creme base syrup
whipped cream
vanilla bean powder
What do I need to make this vanilla bean frappuccino recipe?
Not ice cream. Most of the vanilla frappuccino recipes I see online require vanilla bean ice cream. This is a vanilla bean frappuccino recipe without ice cream because that's a milkshake recipe.
This version is easier and allows you to get creative with your frappuccinos. Check out my post on how to make a frappuccino at home for secret tips.
Here's what you'll need instead.
espresso powder (optional)
whole milk
ice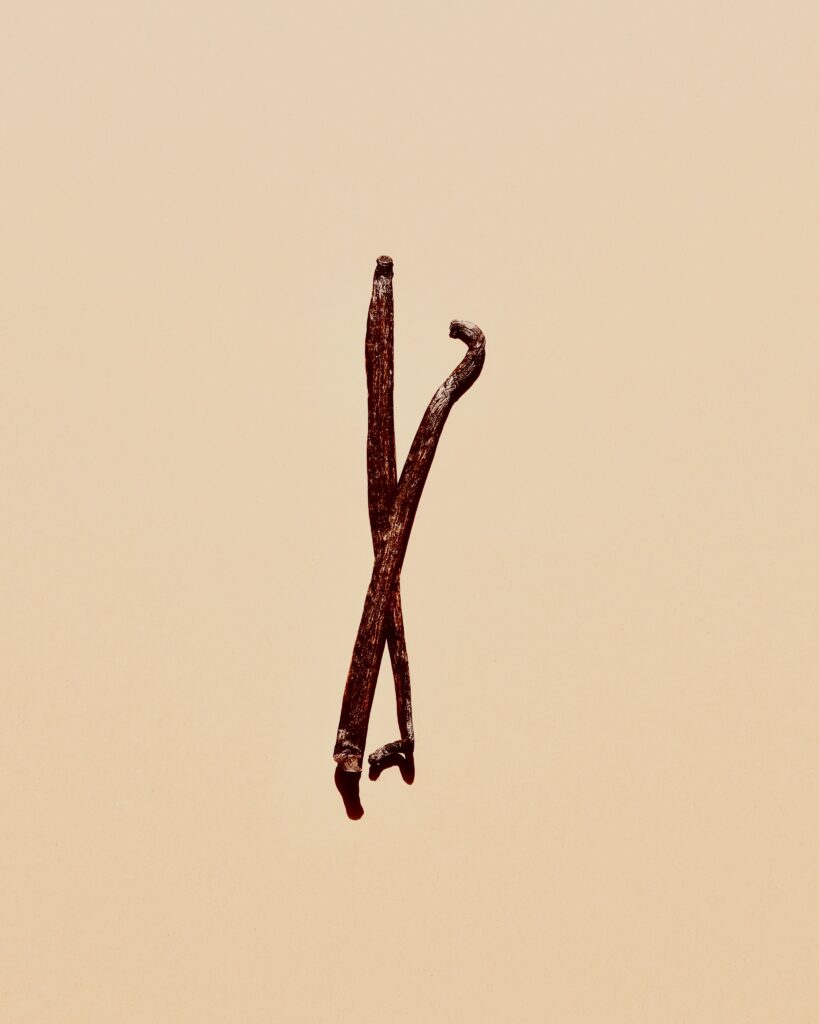 The vanilla bean in this Vanilla bean starbucks frappuccino
For this recipe I used vanilla bean paste, which is a combination of vanilla bean, sugar, and vanilla extract. There are a few ways you can add vanilla bean to your drink.
Vanilla bean paste: this is the method I chose to get more vanilla flavor and those little black specks
Vanilla bean Powder: Pure ground Vanilla beans add the specks, but the drink might not be sweet enough for some.
Sign up for my newsletter to be notified of more recipes.
Variations
The world is your oyster. You can chose to add coffee, syrups, or purees to customize your drink the way you like. Starbucks suggests an affogato which is hot espresso poured over top.
For anyone who wants to make their coffee-house style drinks at home, I highly recommend purchasing an espresso machine because nothing beats freshly pulled espresso. I started out with a cheaper one for $100 (similar to this one) and recently upgraded. Check out my article on buying an espresso machine, here.
Want to make quality drinks at home? Check out these machines at every price point.

Here are some popular variations to try.
Other popular choices are:
espresso powder for making this vanilla bean frappuccino recipe with coffee while still keeping it frozen.
Craving more? Here are some other articles I think you might enjoy.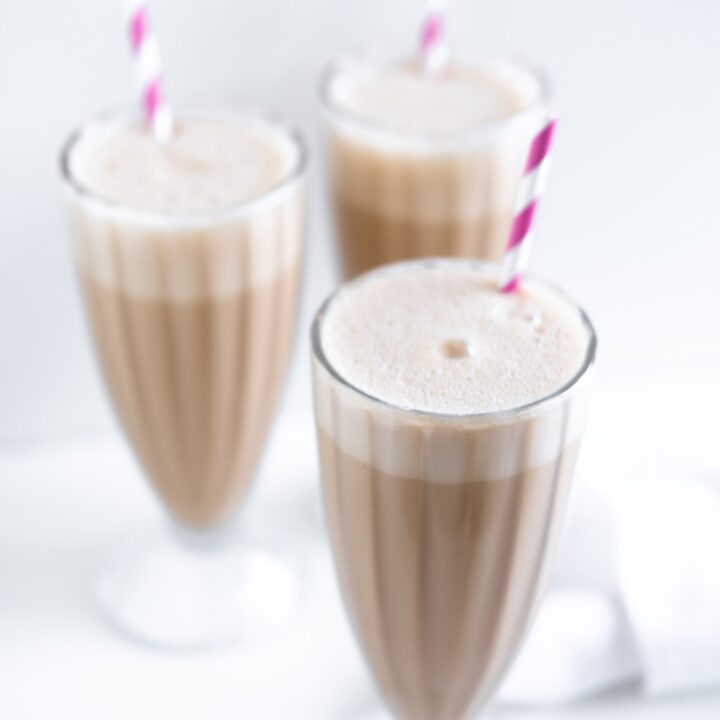 Starbucks vanilla bean frappuccino recipe
Vanilla bean starbucks frappuccino recipe is made without ice cream and with or without coffee.
Ingredients
6 - 8 oz whole milk
1.5 cups ice
Add-ons:  Syrups, sauces, purees *see notes*
Instructions
In a blender, combine frappe base, espresso powder (if using, see notes), and milk.
Once mixed, add in vanilla bean paste and ice. Pulse mixture until desired consistency is reached.
Taste and adjust flavorings by adding more vanilla bean, ice or milk.
Notes
Base
There are a few way to make this drink. Personally, I suggest using the Classic (plain) base because it gives you the freedom to experiment with your own flavor combinations.
However, Monin does make a vanilla bean base. If you choose this powder, be sure to use the monin instructions.
Vanilla bean

I choose to use vanilla bean paste which is vanilla extract, vanilla beans, sugar, and a thickener.
You can purchase pure vanilla bean powder which is whole vanilla beans ground up. This is what creates the flecks, making it different from plain vanilla.
If you are looking to add more vanilla flavor, use a vanilla simple syrup in addition to your vanilla bean. I buy Monin brand vanilla syrup from Amazon, but you can also get Starbucks branded vanilla.
Espresso

I prefer my drinks with espresso. Starbucks recommends an affogato style drink, which is hot espresso poured over top. If you want to make espresso-based drinks, I highly recommend purchasing an espresso machine. Check out this post for more details.
For those who want to maintain the frozen texture of the vanilla bean frappuccino, use 1 teaspoon of espresso powder. Add the espresso powder with the frappe base.
Variations

customize this drink with a drizzle of
strawberry puree
caramel sauce
mocha sauce
Recommended Products
As an Amazon Associate and member of other affiliate programs, I earn from qualifying purchases.
Nutrition Information:
Yield:

1
Serving Size:

16
Amount Per Serving:
Calories:

1335
Total Fat:

62g
Saturated Fat:

36g
Trans Fat:

0g
Unsaturated Fat:

19g
Cholesterol:

194mg
Sodium:

701mg
Carbohydrates:

138g
Fiber:

0g
Sugar:

140g
Protein:

52g
Nutrition facts are for personal reference only as calories may vary on a case by case basis.