The one ingredient you need to make Starbucks frappuccinos at home is only $20!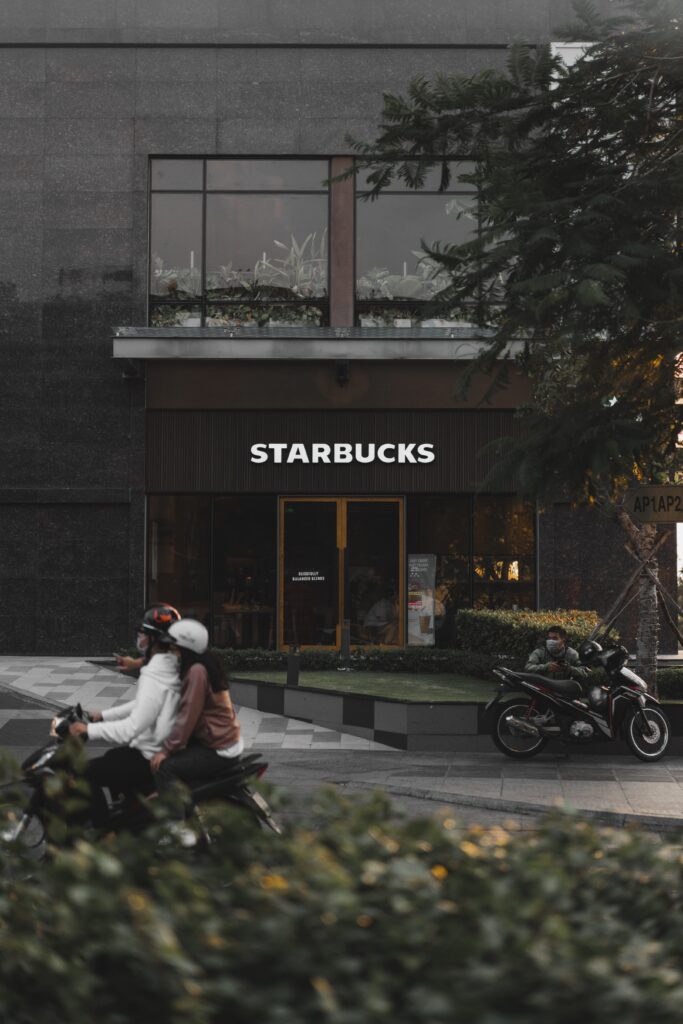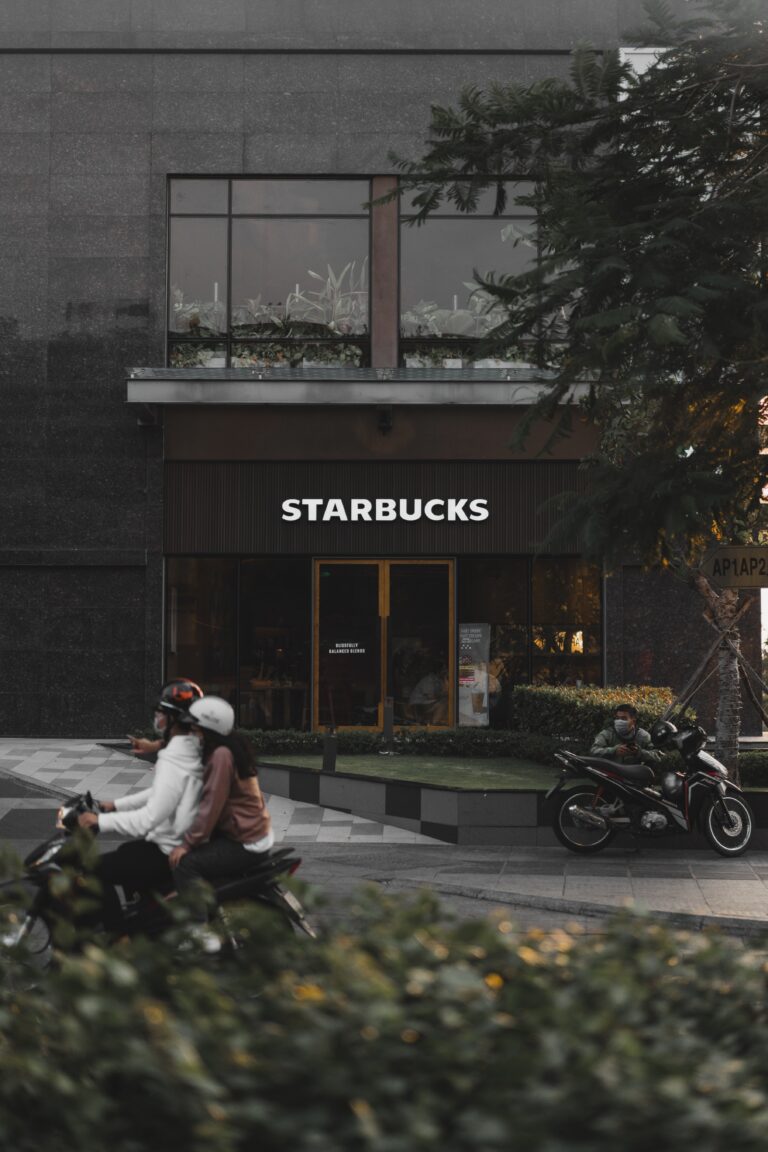 This post contains affiliate links. For more info, see my disclaimers page.
So here's the thing…
When I was in college, I would study at my local Starbuck's a minimum of 3x a week. After college, I decided to learn how to make my coffee at home. It started with flavored creamers, which are not even close to any coffeehouse-style cup of joe.
So I had to know, how do they do it? Fast-forward, I have an espresso machine and a plethora of flavored syrups. Making it easy for me to make any drink I want right at home.
Jump to:
Your favorite coffee at home isn't complicated.
Whenever I want to make a coffee recipe at home, I always look for recipes online. Those recipes call for added granulated sugar or too many ingredients that I have to make from scratch.
Plus, that's not how the coffee shop does it. A coffee shop relies on simple syrups to flavor and sweetens your drinks. No need to measure (when you have a pump) or pray that the sugar dissolves completely; there's nothing like a mouth full of grit.
In addition to that, if I'm going to go through the trouble of making my coffee at home, it needs to be two things: easy and accurate. If it's not exact or close to, why am I wasting my time?
This is the single ingredient you need to make a frappuccino.
The problem with making frappuccinos at home is the texture. Starbucks uses a frappuccino coffee roast syrup (base) to make their blended drinks.
If you don't use a base, the blended drink separates into liquid and ice almost immediately. However, I've got good news for you. Ghirardelli makes a frappe base, and they sell it on Amazon.
They offer a few different flavors but get the plain classic white one, so you are not limited in your creations.
---
Want more Starbucks copycat recipes?
If you want to learn how to make your favorite drinks at home, be sure to read my other coffee-related posts at the bottom of this page and sign up for my newsletter to be notified when I release more recipes like this one.
---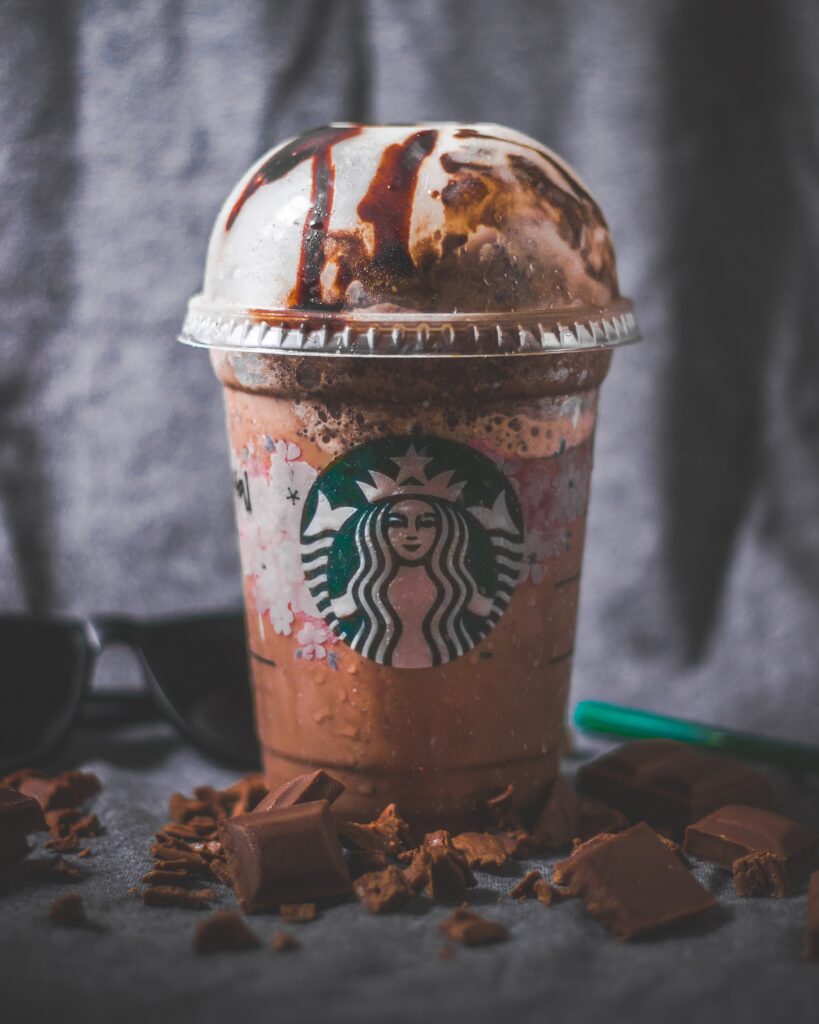 Here's how to make frappuccinos at home.
Using the Frappe Base: Be sure to follow the directions on the back of the Frappe base container. I use the scoop that comes with it. One (1) scoop makes a 16 oz beverage.
Use a simple syrup: Depending on which drink you get, most Starbucks Frappuccino drinks have 2 - 4 pumps of syrup in it. There is a slight variation between Starbucks syrups and the Monin Brand syrups I purchase online, so you will have to experiment with the amount of syrup to use. Typically, I can use less of the Monin brand syrups because they are so sweet.
>Here's a tip: Check out the ingredients on the Starbucks website or app. I use this to my advantage when making my drinks at home because they tell me exactly what and how they use it.
For coffee-based Frappuccinos: Add in 1 - 3 teaspoons of instant espresso or instant coffee.
How to make a 16 oz frappuccino: In a blender, mix one scoop of frappe base, two teaspoons of instant espresso, and 6 - 8 ounces of whole milk until well combined. Next, add in 1.5 cups of ice with your syrups of choice. Pulse until you've reached your desired consistency. Finally, taste your Starbucks frappuccino recipe and adjust as needed with more ice, milk, or syrups.
---
Craving more? Check out these recipes to get you started.
---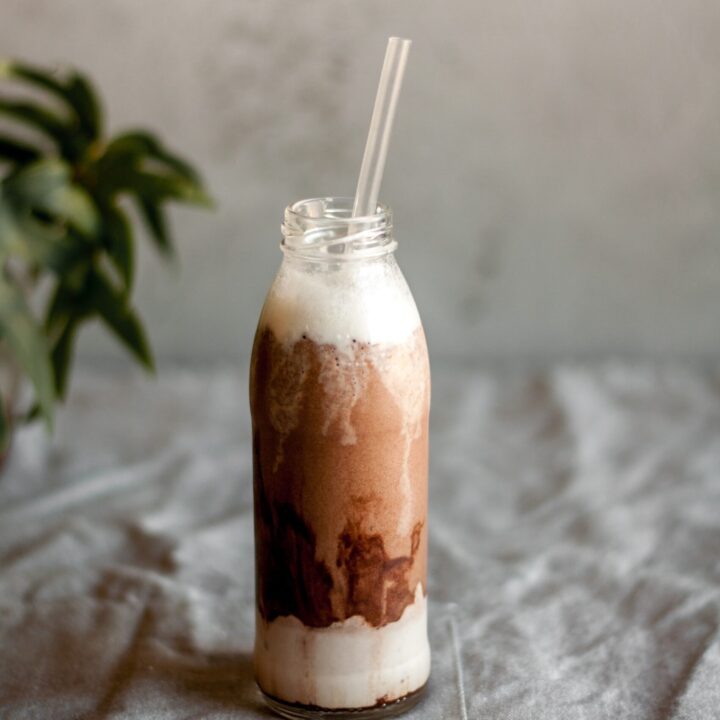 How to make ANY Starbucks Frappuccino at home
Make your favorite starbucks frappuccino drinks at home with this secret ingredient.
Ingredients
6 -8 ounces whole milk 
1.5 cups of ice
Instructions
In a blender, pulse together Frappe Base, instant espresso, and whole milk until well combined.
Add in syrups of choice and Ice, then blend again until you've reached your desired consistency.
Taste your Frappuccino and adjust by adding more syrup, milk, or ice if needed.
enjoy!
Notes
One (1) pump of syrup is approximately ½ tablespoon.
Recommended Products
As an Amazon Associate and member of other affiliate programs, I earn from qualifying purchases.
Nutrition Information:
Yield:

1
Serving Size:

16 oz
Amount Per Serving:
Calories:

1882
Total Fat:

62g
Saturated Fat:

36g
Trans Fat:

0g
Unsaturated Fat:

19g
Cholesterol:

194mg
Sodium:

704mg
Carbohydrates:

286g
Fiber:

0g
Sugar:

288g
Protein:

52g
Nutrition facts are for personal reference only as calories may vary on a case by case basis.