A spin on classic potatoes and eggs...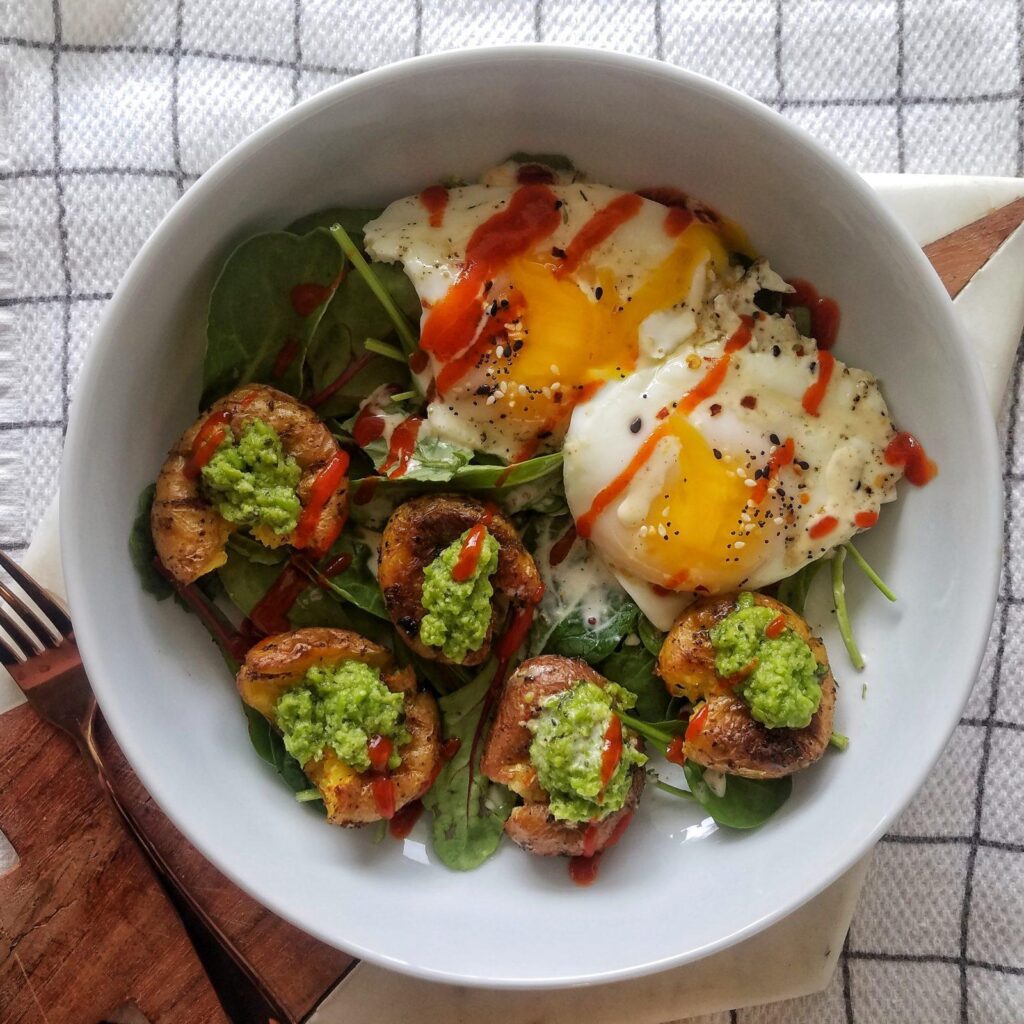 That's where it started. I'm a big fan of potatoes and eggs with sriracha, but how do I turn this classic diner dish into something a little more upscale? 
I'll tell you how. I swapped out the potatoes for fingerling potatoes, added a little pesto, and turned it into a salad. Salad for breakfast is kinda weird, but you'll love this spin on a breakfast classic:  potatoes and eggs. Plus, it adds a boost of nutrition which is always a good thing.
You'll love this recipe because it's...
Quick + Easy
Healthy
Can be vegetarian-friendly
Creamy
Yolky
Filling
---
How to make these roasted potatoes…
When it comes to potatoes and eggs, the one thing I'm looking for is crispy and creamy potatoes. I created this texture by smashing the potatoes. First, preheat the oven to 450 degrees Fahrenheit, and line a baking sheet with parchment paper.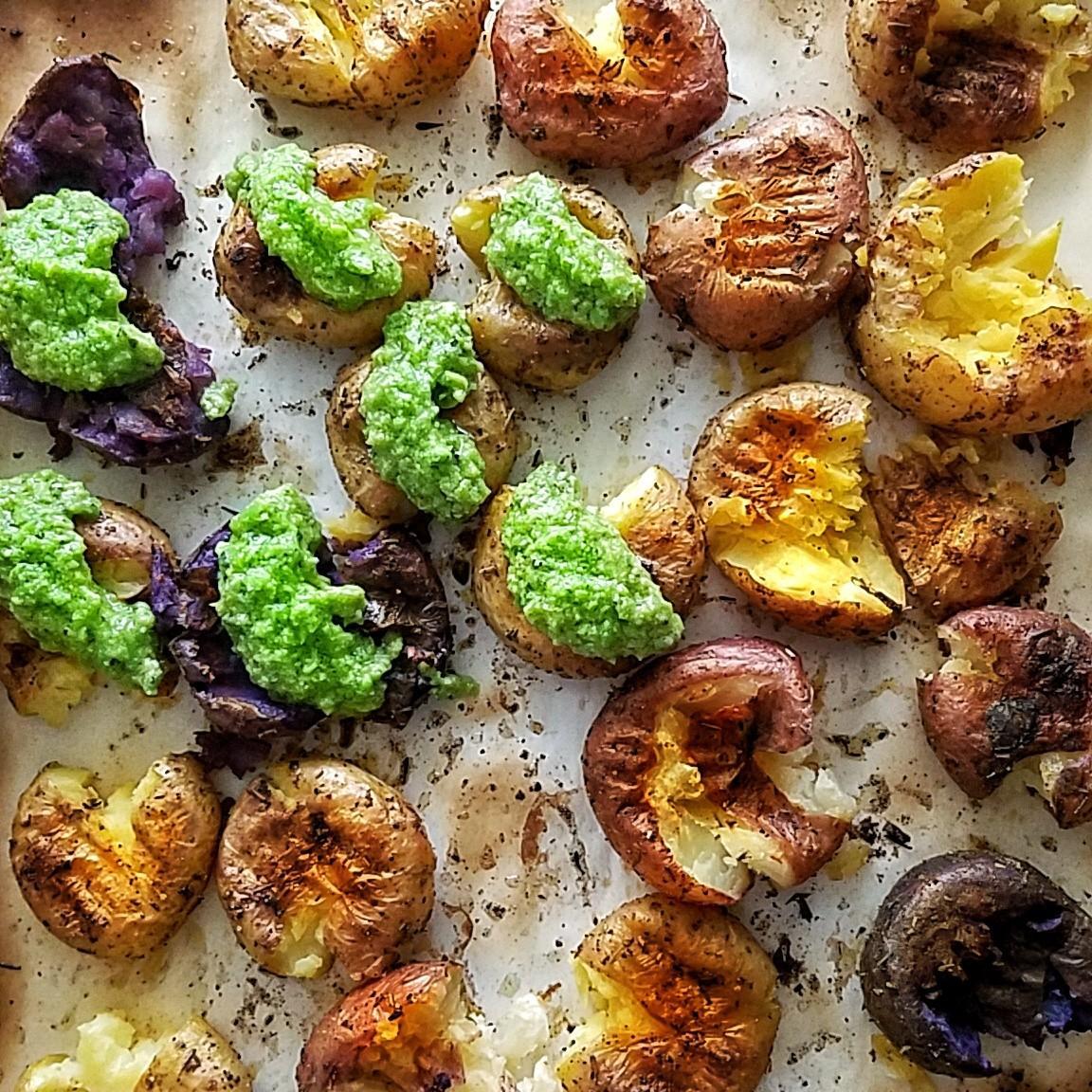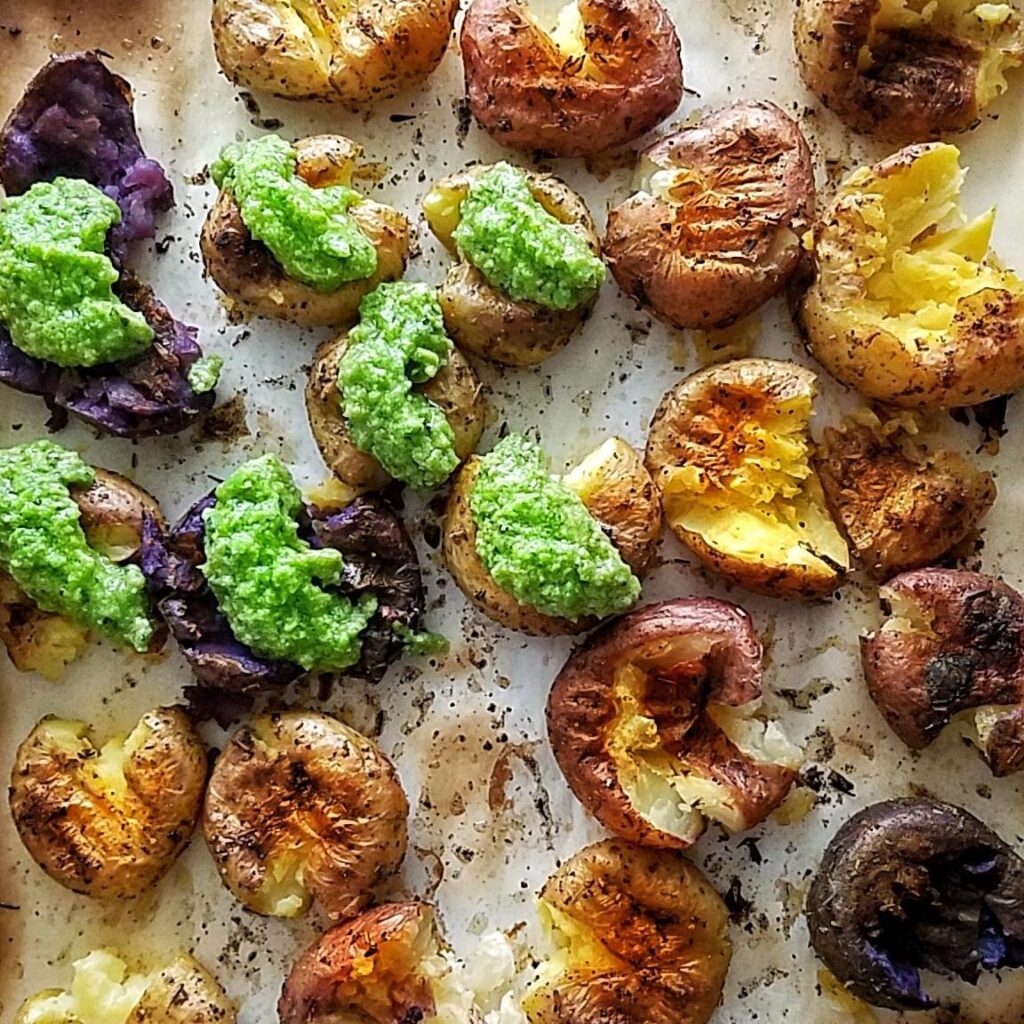 Next, toss the fingerling potatoes in olive oil and spices. We are keeping them whole for this recipe. Now, lay them out onto the baking sheet, and let them roast in the oven until the potatoes are fork-tender. Once they have finished cooking, gently smash them with the back of a fork. Some of the larger ones may not break as easily, so poke them with the fork, first, to break the skin.
Be careful not to crush them completely because the potatoes will be hard to pick up. After you have crushed each potato, turn the broiler on high and place them back into the oven for five to ten more minutes. This will help the skin and exposed parts of the potato to crisp up. Finally, spoon a small amount of pea pesto onto each potato, and serve.
It isn't a salad without dressing…
While the potatoes are roasting, make the dressing and pea pesto. In a sixteen-ounce mason jar, add all salad ingredients except for water. Cap and shake the jar, then thin with water to the desired consistency. Season with salt and pepper if needed.
The leftover dressing will keep in the fridge for about a week. Check out the recipes below for more ways to use this dressing. I have made this dressing in several different ways including using fresh thyme which I highly recommend, but it's not necessary.
The main components of this dressing are the mayo, stone-ground mustard, horseradish, lemon, olive oil, and water. However, to be honest, I've done it without the olive oil, too. You can really mix and match with different herbs and spices. Even a good squeeze of sriracha will give this simple dressing some punch.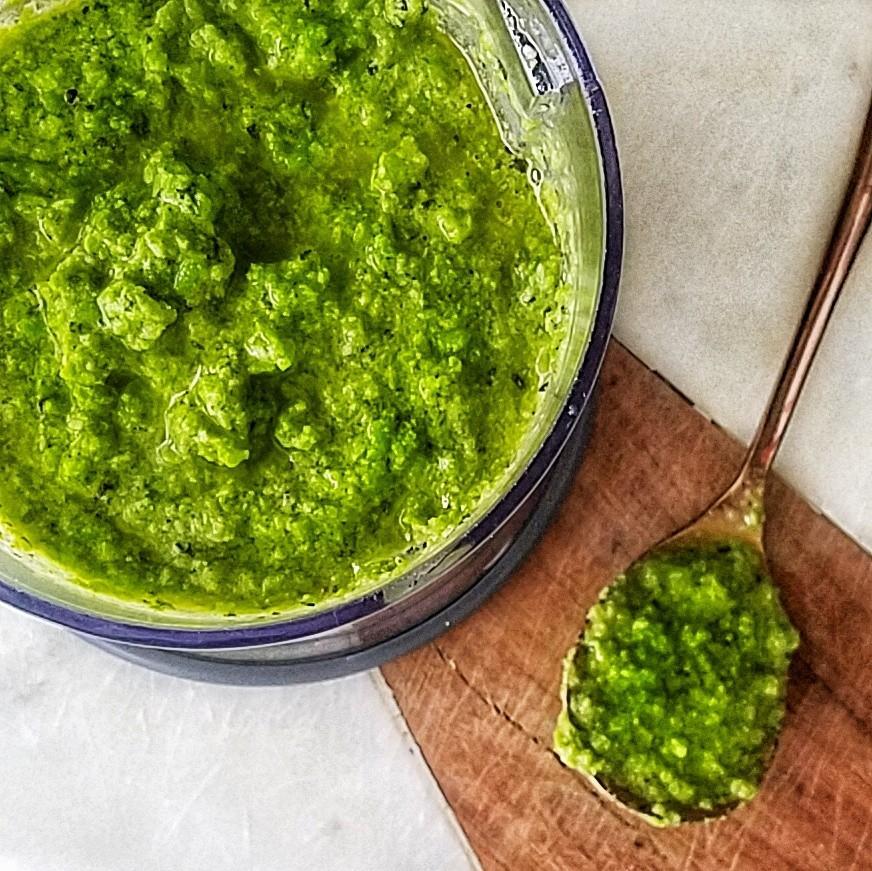 How to make pea pesto…
Seriously, this recipe is so easy to make, it doesn't need an explanation. This pesto can be made with or without nuts or seeds. I personally like using walnuts or pistachios in my pestos, but you don't have to use them if you don't want to.
As for the mint, pack the leaves into your measuring cup. I used an entire container of fresh mint and probably could've used a little more. I think next time I make this, I will add in a little lemon zest to brighten the flavor.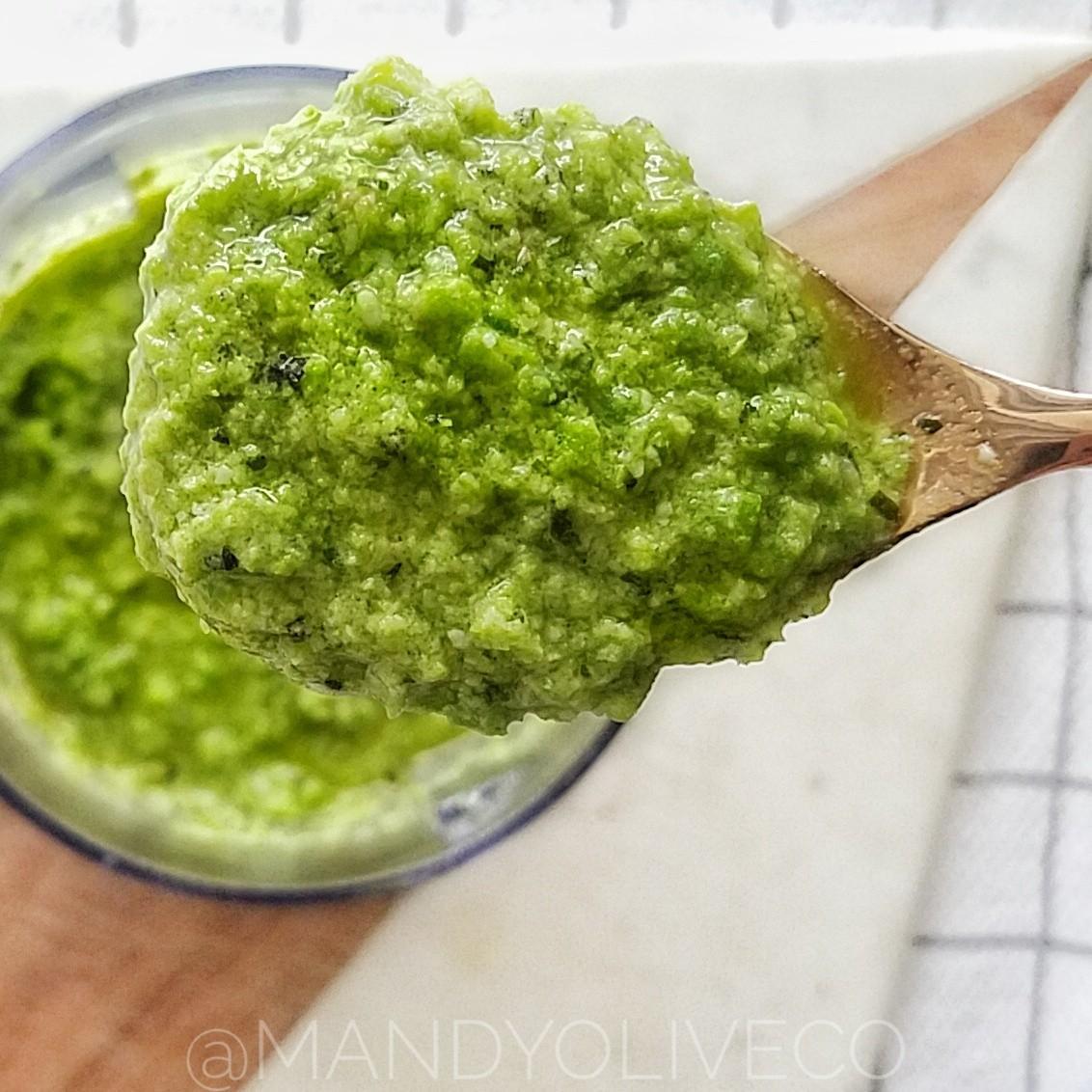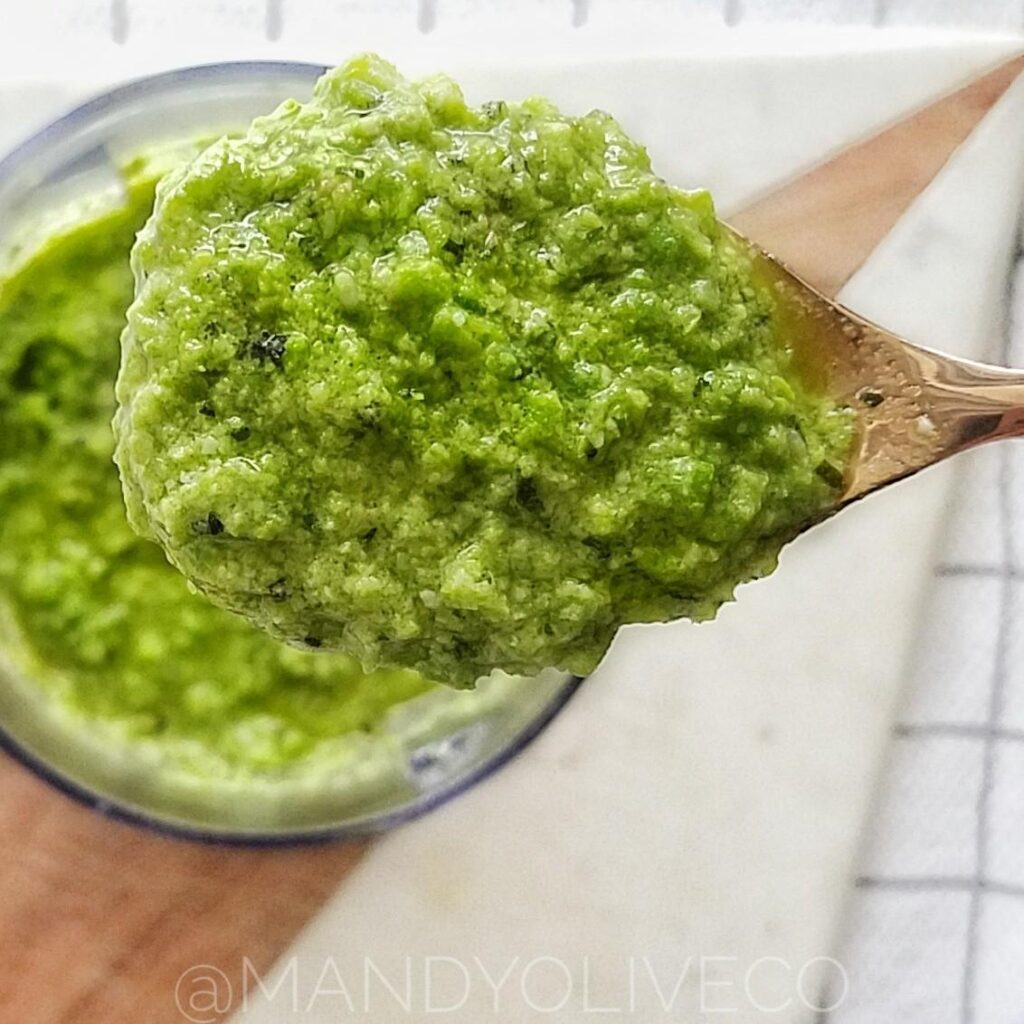 Please note, this pesto is on the thicker side, so you may need more olive oil. It should move through the food processor easily, but be thick enough to be "spreadable" not soupy. In addition, if you are using frozen peas, make sure it has thawed first.
To make this pea pesto, dump all ingredients into a food processor, and pulse until everything is combined. The peas should not be completely pureed; there should still be some texture to the pesto.
If the pesto is too thick, add in a couple of tablespoons of oil at a time until the pesto moves freely in the blender. Some recipes will tell you to slowly add in the olive oil, but I just add it in all at once because my food processor doesn't have a spout. I don't ever have a problem doing it this way.
Not into peas? Here are some other pesto recipes to try…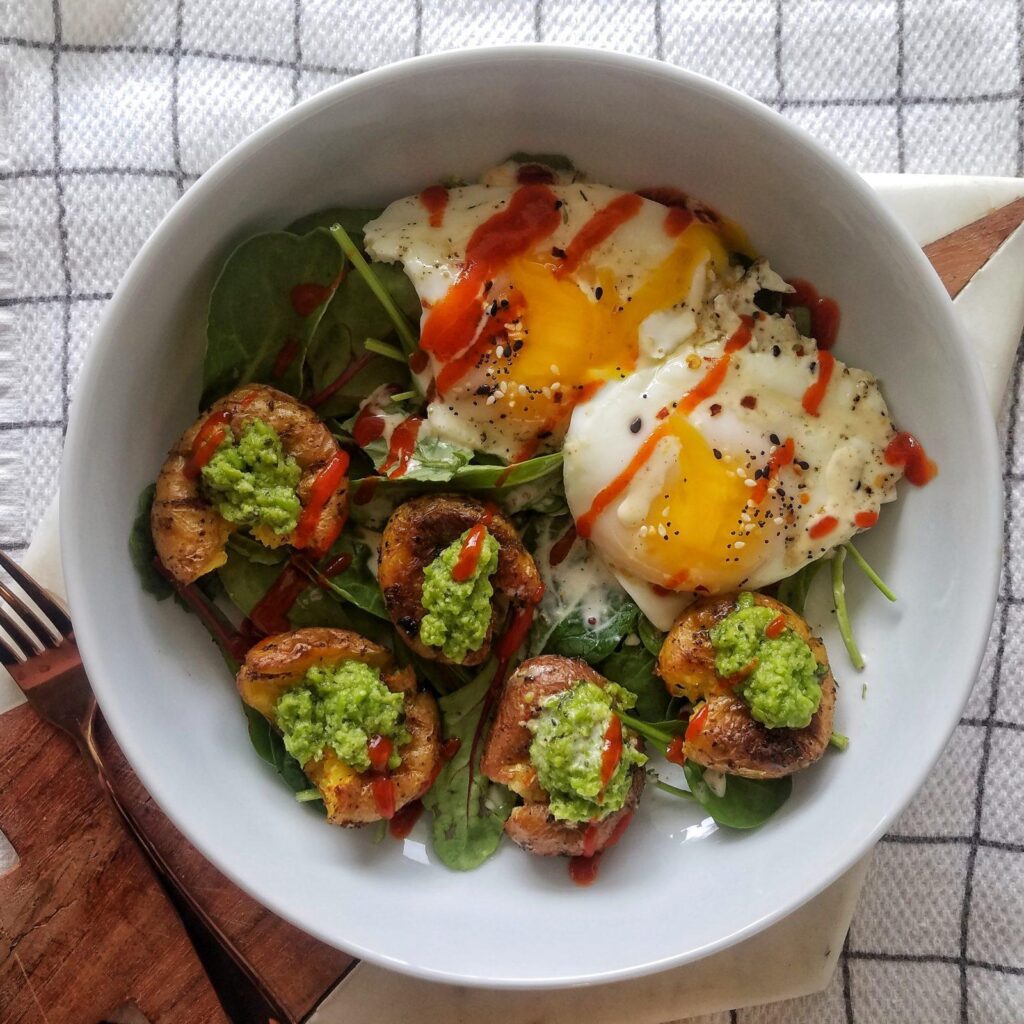 Assembly...
When the potatoes are just about finished, add a couple of handfuls of salad mix to each plate. I used a mix of spinach, kale and swiss chard. Next, Fry up one, or two, eggs per person seasoning each egg with a pinch of salt and pepper.
Plate the roasted potatoes, then top with the homemade pesto. Now add the eggs, creamy dressing, and a good squeeze of sriracha. Optional garnishes can include bacon or a sprinkling of cheese. That's it! This dish is so simple and can be made in about 30 minutes.
---
Craving more? Check out these recipes that also use that creamy dressing!
---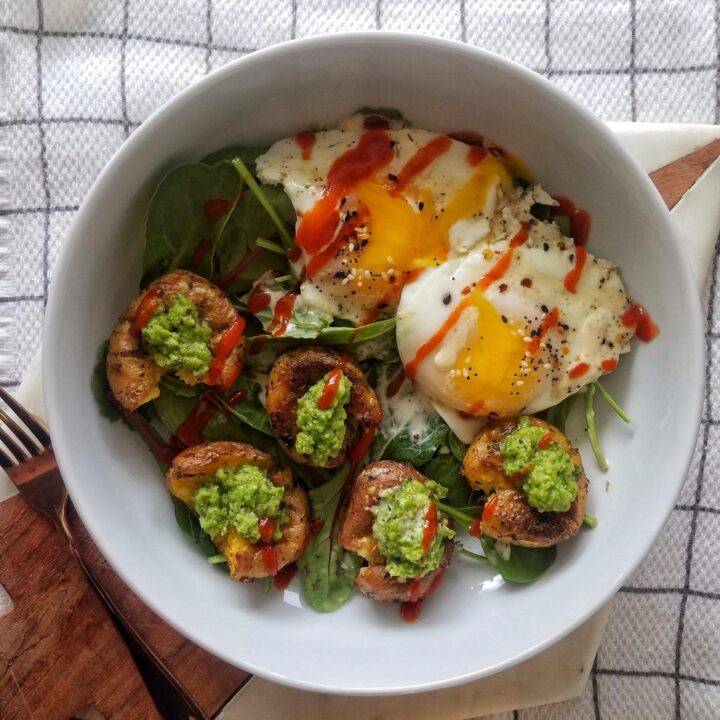 Breakfast Salad with Roasted Potatoes and Fried Eggs
That's right. Salad for breakfast. Crispy, creamy fingerling potatoes topped with pea pesto and fried eggs are served over a bed of spinach, kale, and swiss chard. The salad is covered with a squeeze of sriracha and a creamy dressing for a simple breakfast made in less than 30 minutes.
Ingredients
Pea Pesto
1 ¾ c peas, thawed if frozen
¼ c fresh mint, packed
½ c lightly packed Parmesan cheese, finely grated
2 cloves garlic
½ c good quality olive oil
salt and pepper, optional
2 tablespoon nuts or seeds, I like walnuts or pistachio optional
Potatoes
1 bag fingerling potatoes
2 tablespoon olive oil
1 teaspoon sea salt
1 teaspoon dried herb blend
½ teaspoon freshly cracked black pepper
½ teaspoon paprika optional
Salad
1 -2 eggs per person,, fried
2 handfuls mixed greens per person, , kale, spinach, swiss chard
cooked, crumbled bacon, , optional
sriracha, , optional
Creamy dressing
½ c mayo
1 tablespoon stone ground mustard
1 teaspoon prepared horseradish
1 lemon, zest + juice
1 teaspoon pure maple syrup
1 clove garlic,, grated
1 teaspoon dried herbs
1 teaspoon paprika
¼ c olive oil
S+P
water, to thin
Instructions
Potatoes
Preheat oven to 450 degrees Fahrenheit, then toss the whole potatoes in olive oil and seasoning. Bake until fork tender, about 15 - 20 minutes.
Once the potatoes are done, smash each potato using the back of a fork. Place the potatoes back into the oven under the broiler. Let the potatoes cook for another 5 - 10 minutes.
Remove from oven, and spoon a small amount of pea pesto onto each potato and serve.
pea pesto
Add all ingredients into a food processor, and pulse until combined being careful not to puree the peas. Season with salt and pepper if needed.
Dressing
Combine all ingredients except for water. After, thin with a tablespoon of water at a time until you reach a pourable consistency.
Eggs
Heat your pan, and add a tablespoon of olive oil. Crack one to two eggs per person into the pan and fry until whites are opaque, and yolks are still soft. Season with a pinch of salt, pepper and chili flakes.
Assembly
Add 2 large handfuls of greens per plate. Add in pesto covered potatoes and fried eggs, Drizzle with dressing and sriracha. Top with bacon if using.
Recommended Products
As an Amazon Associate and member of other affiliate programs, I earn from qualifying purchases.
Nutrition Information:
Yield:

6
Serving Size:

1 Servings
Amount Per Serving:
Calories:

619
Total Fat:

54g
Saturated Fat:

9g
Trans Fat:

0g
Unsaturated Fat:

42g
Cholesterol:

82mg
Sodium:

961mg
Carbohydrates:

25g
Fiber:

6g
Sugar:

10g
Protein:

13g
Nutrition facts are for personal reference only as calories may vary on a case by case basis.